Andy in Mel's basement. I must have still been playing guitar at the time, because I'm playing Mel's bass here. You can see the headstock of my Stratocaster just to the left of the bass guitar.
Joel wasn't too good a bass player, and the band didn't really need a guitar player, especially one no better than me. After about a year, Joel quit and I became the bass player. This helped our sound quite a bit.
Without a doubt, the best thing that happened to me from being in Nigun was that I met BelleAnne, who had been singing in the band for years. About nine months after her first husband died, she asked me out for coffee, and I was only too glad to accept. We were married in June of 2002.
We began recording music with the idea of making a record in early 2002. I was living at
6016 Holmes
at the time and had a large bedroom devoted to studio use. When BelleAnne and I were married, we moved into our current home, which is big enough to have a much larger space in the basement devoted to music. We continued to record.
Mel added Danielle Cohen, his daughter, on keyboards in 2003. A little later, Mike Goldman, the drummer, left the band, to be replaced by Gary Kaplan. Sarah Rotman, who is BelleAnne's mother, left the band in early 2005.
Our record was done in early 2004, and
Our CD was released.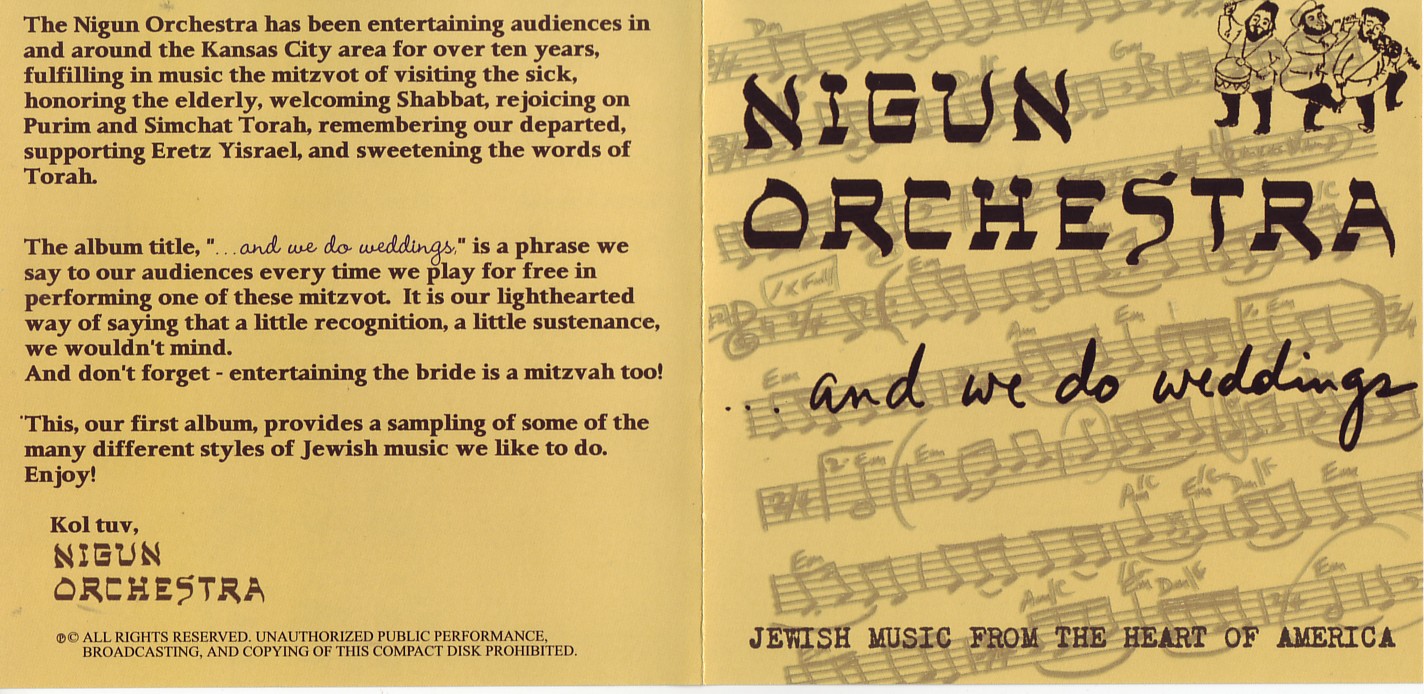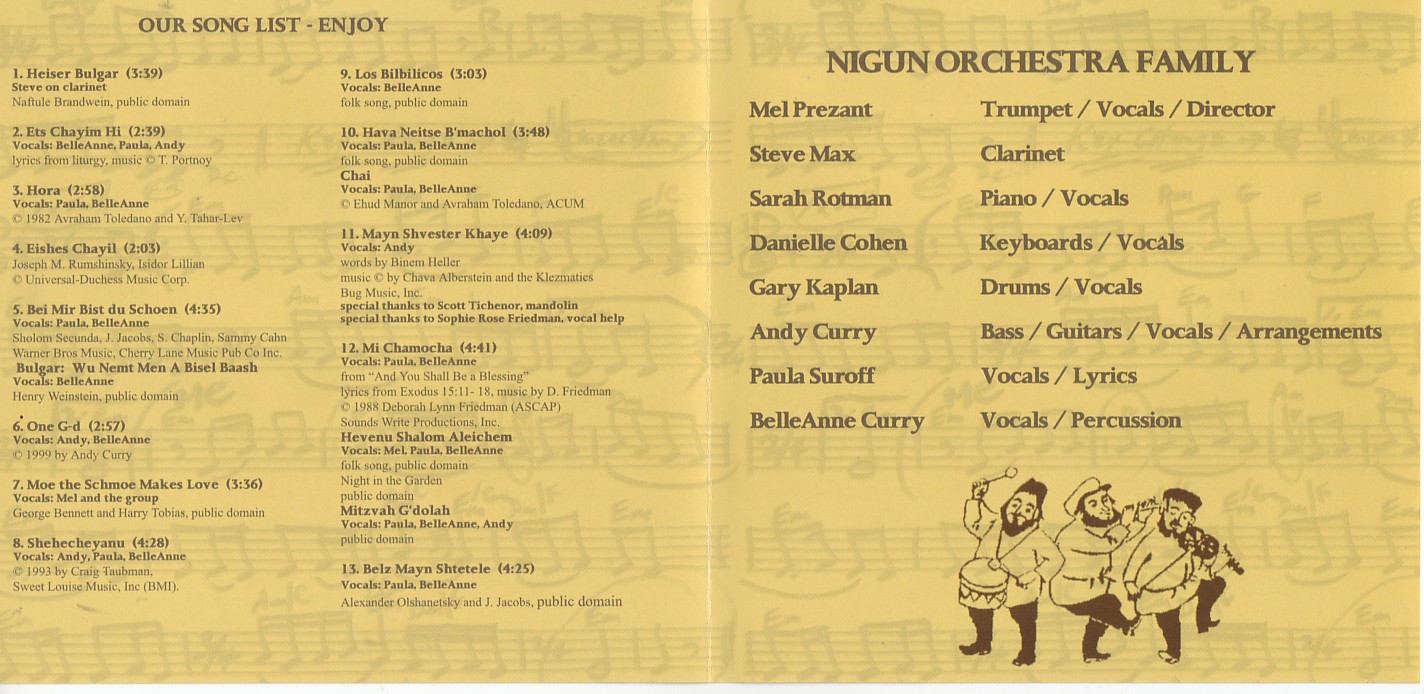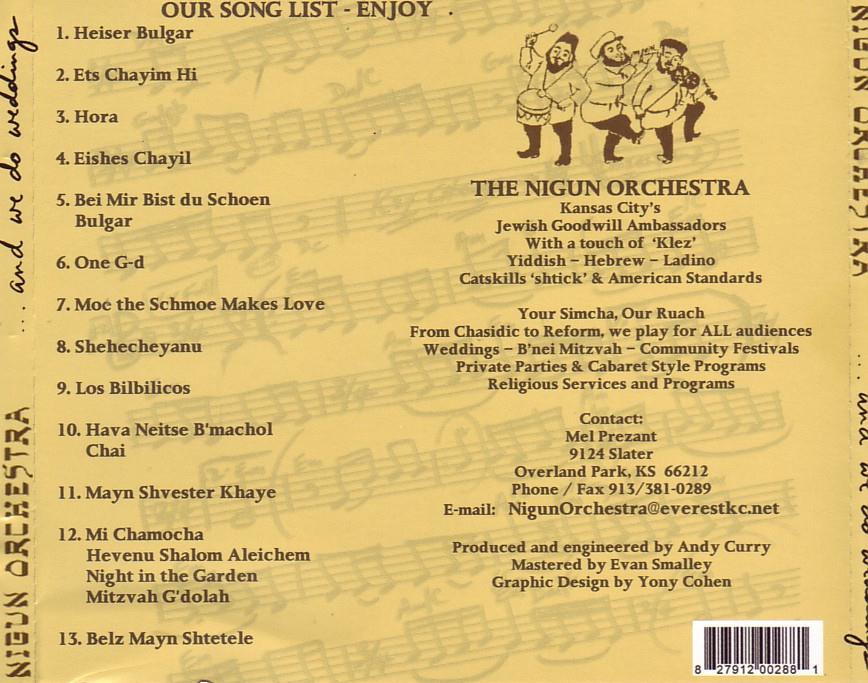 I still have a whole bunch of these CDs, so if you'd like one, contact me!
Here are some cuts from the record:
Shehecheyanu
- the Craig Taubman version, lead vocals by Andy
Los Bilbilicos
- BelleAnne sings this Ladino number beautifully
Eishes Chayil
- an instrumental version of a song from Yiddish theatre
Mayn Shvester Khaye
- this is a heartbreaking song in Yiddish,
a poem by Binem Heller set to music by Chava Alberstein and the Klezmatics
I hired Scott Tichenor to play mandolin,
Sophie, my stepdaughter, joins me at the very end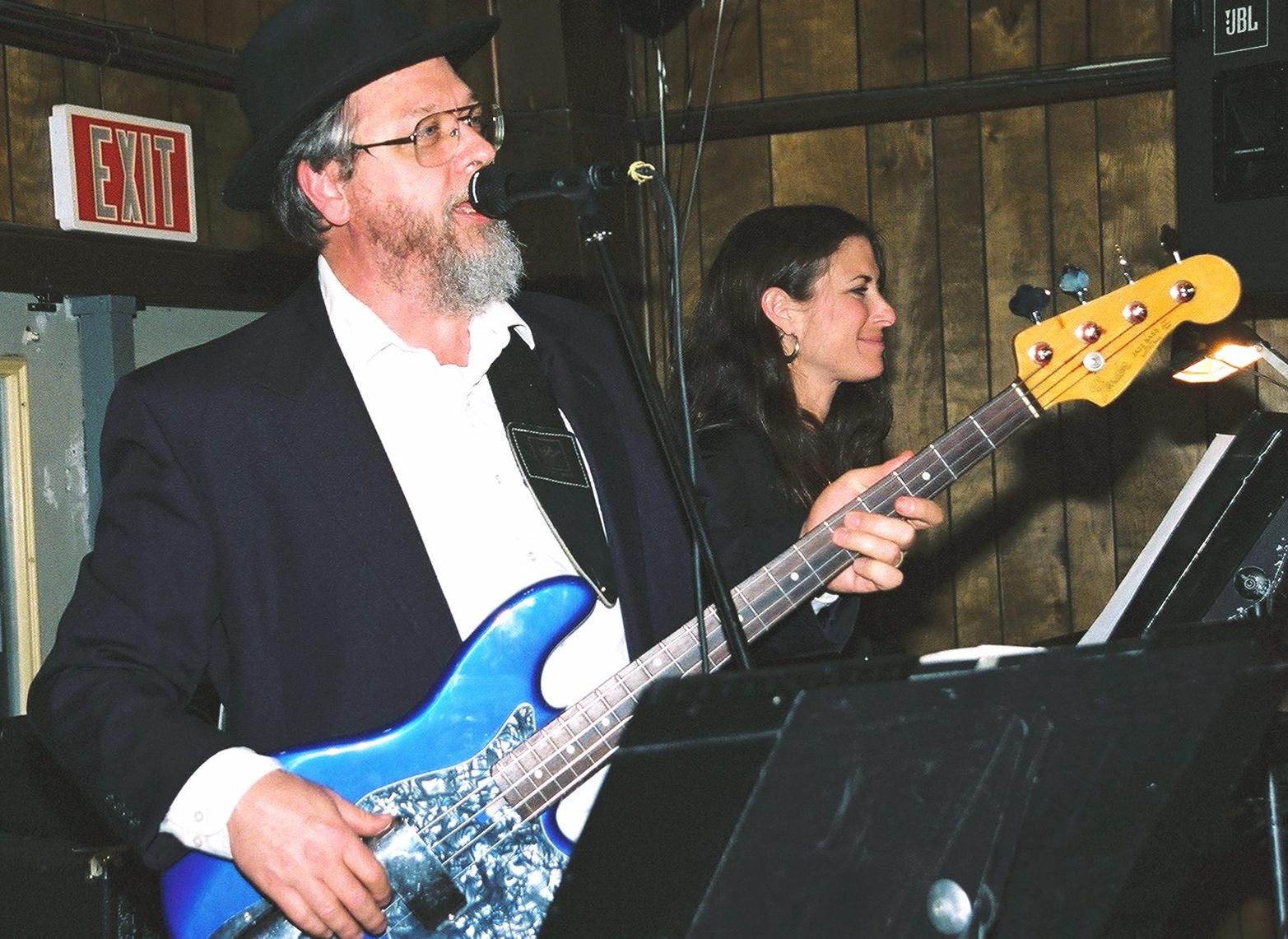 Andy and Danielle, Purim 2005 at the Chabad House.
BelleAnne and I left the band at the end of 2005 to form our new band,
The L'chaim Players
.
Back
Copyright 2006 by Andy Curry