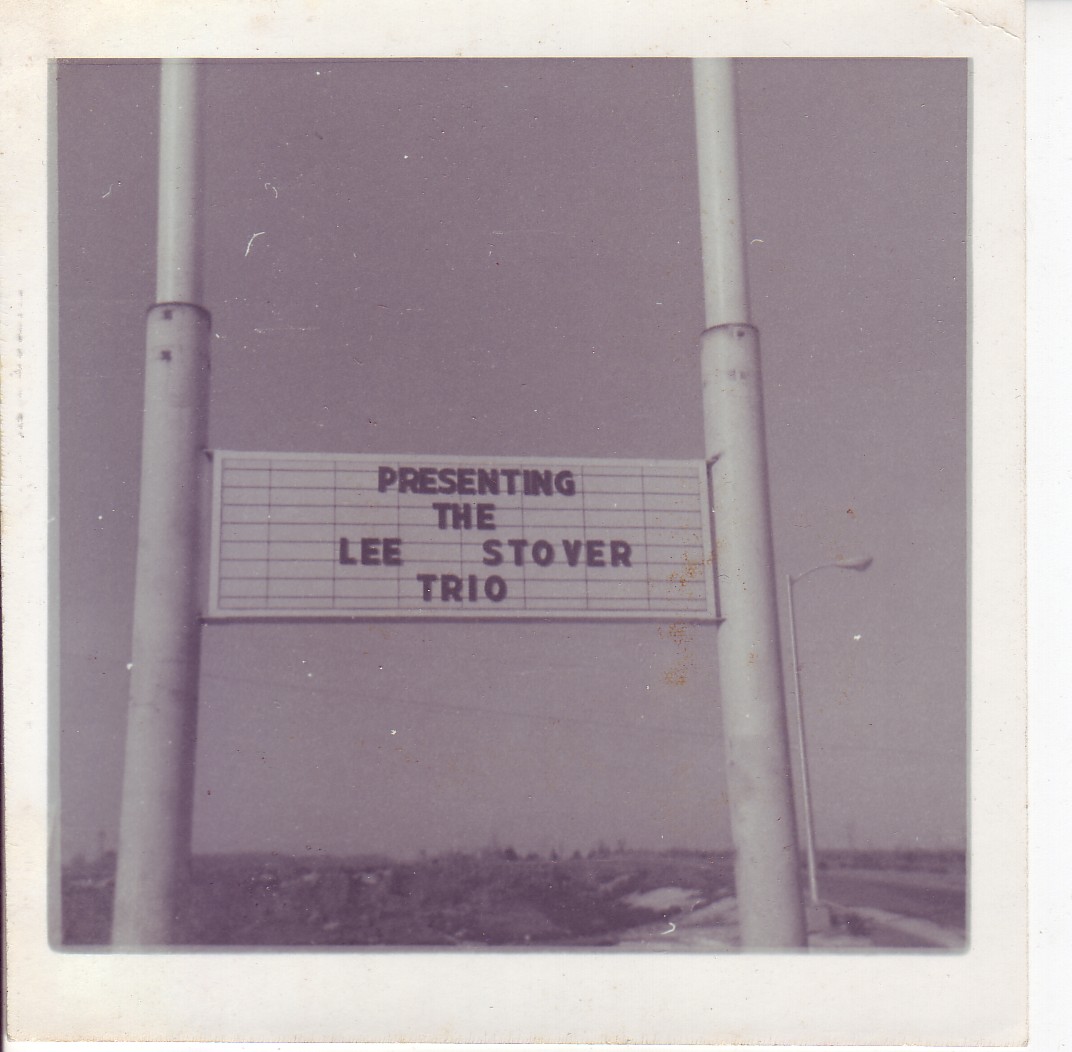 The Ramada Inn in Rockford, Illinois. Or was it Terre Haute?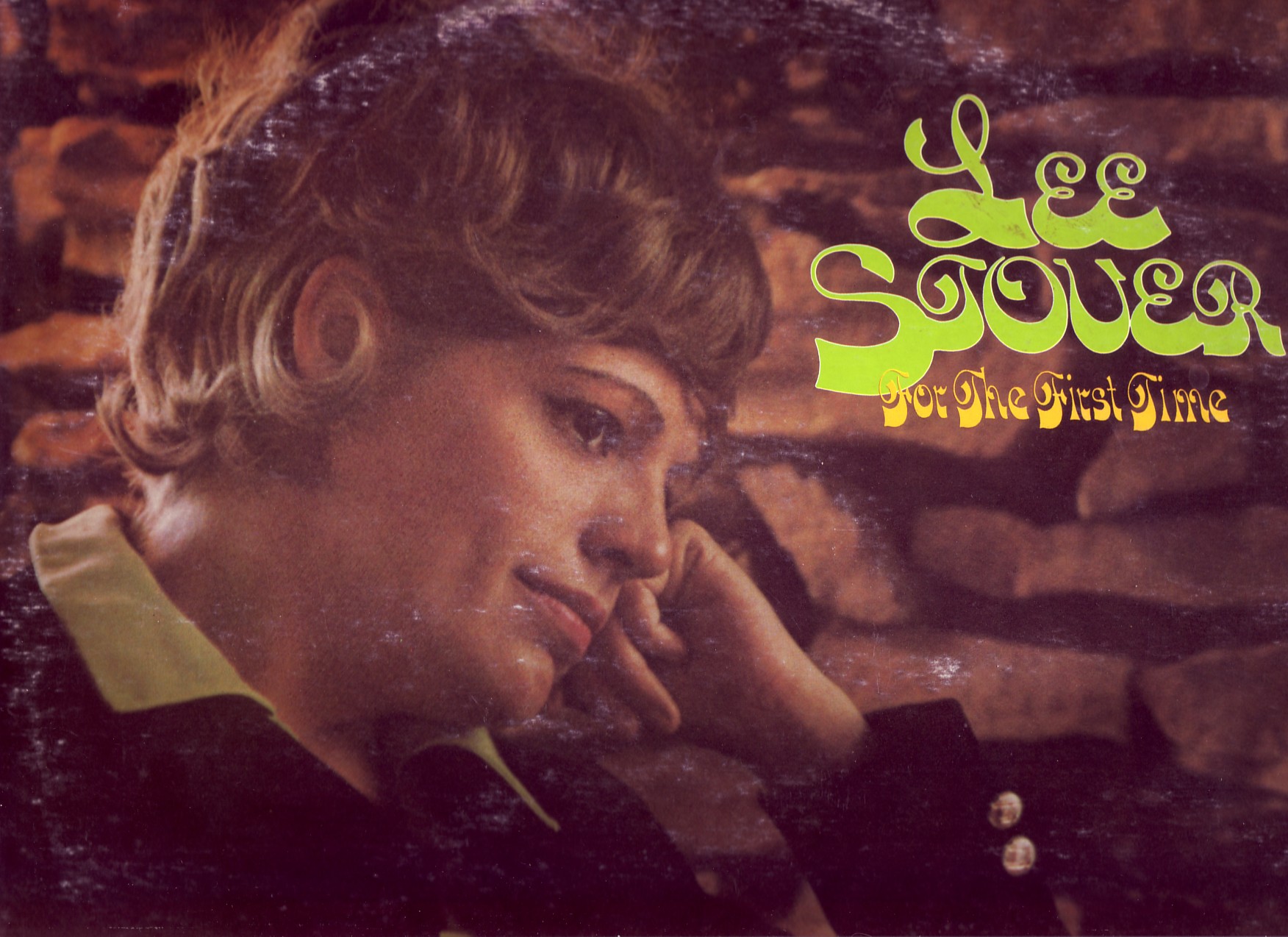 The front of Lee's album, "For the First Time." I think it was also the last time. The cover is a little the worse for wear.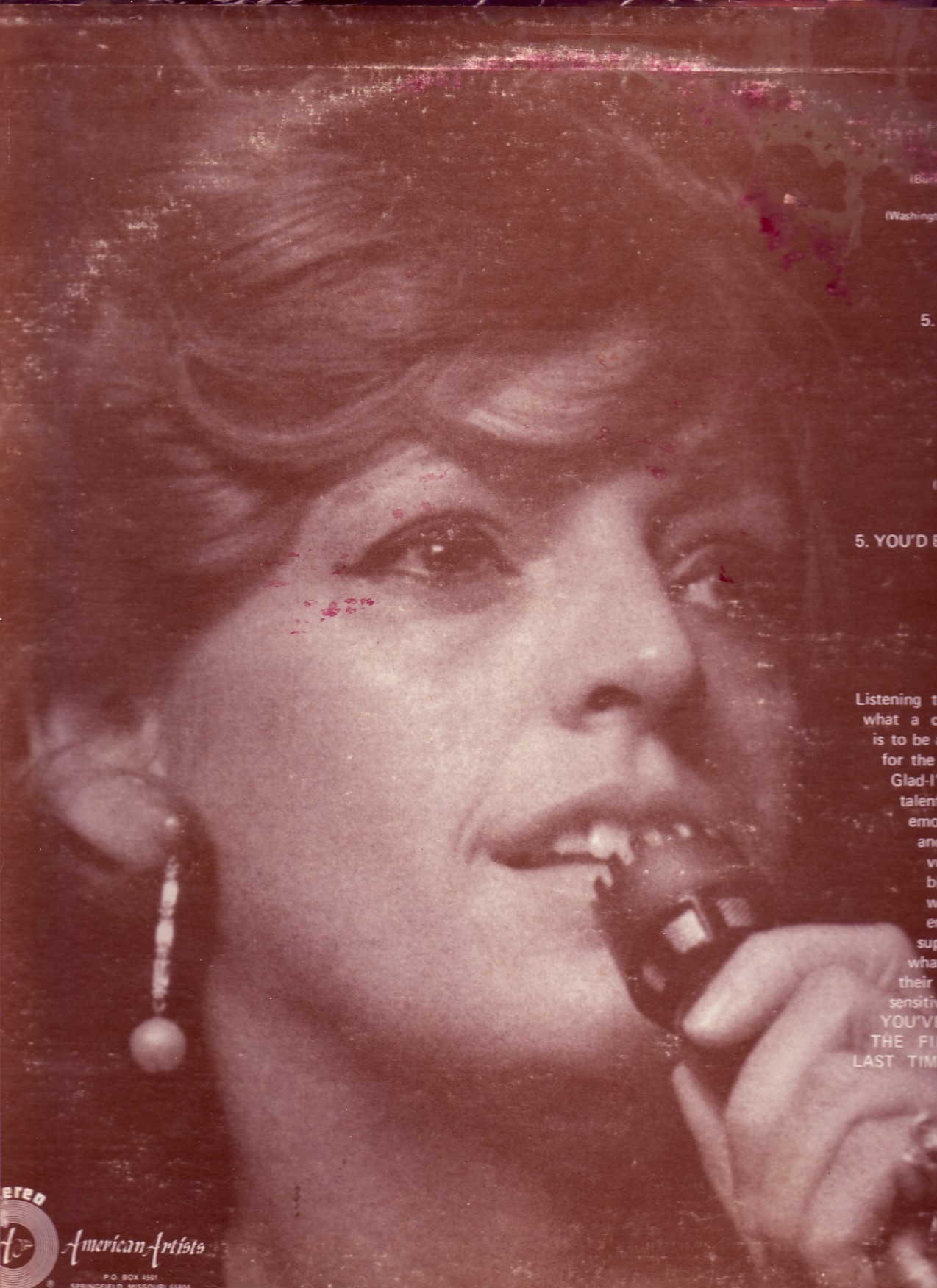 The back of the album. I still have one of those AKG D100 mics. It's pretty good...

The sound clips here were recorded at the Rocks Motel on the penultimate day of the band's existence, March 15, 1974. A cheap reel-to-reel 2-track recorder was used, with one channel from the P.A. and the other from a (cheap) room mic. The distortion you hear was from levels being too hot on the recorder, but if you can "listen past" it, you'll hear some fine music.

Opening Medley -- a nice version of "I Can't Get Started" in this one. Lee comes on and sings "Almost Like Being in Love" for the last song in the medley. I don't know the name of the first song, an instrumental whose beginning was not caught on tape.
That Old Black Magic -- really nice piano work!
In the Mood
Canadian Sunset
Tie a Yellow Ribbon ('round the Old Oak Tree)
-- with some witty (?) repartee
(Joshua Fit the Battle of) Jericho -- this is an instrumental version devised by Brad Reynolds, keyboardist of the Penetrations. Bass solo (yawn) by me and some really nice brushwork and solo by Buddy, in a Gene Krupa style.
Saturday Night Fish Fry -- this was a song we did in the Penetrations. Bill's piano work really helps it swing.
Detroit City
Flamingo

I only played in this group for ten weeks, but the experience was very significant in my musical development. In January of 1974, I got a call from
Richard Petrovits,


R.I.P., the owner of Richardson's Music. There was a trio with female singer playing at the Virginia Inn, and their bass player had given his notice, and was I interested in trying out?

At the time, I was living in a basement apartment at 818 Kentucky and

working as the breakfast cook at the King's Food Host, getting up at 4:30 in the morning and riding my beat-to-hell Honda 305 "Dream" motorcycle to work. I remember one morning the streets were so icy that I slid farther to work than I rode.

No girlfriend.

Was I interested? Hell, yes.

So, I took my Fender Mustang bass guitar out to the Virginia Inn. The trio was piano, bass, and drums, and Lee Stover was a 30-something woman singer with a whisky-and-cigarettes voice but a not-bad style reminiscent of Dinah Washington (in fact, "What a Difference a Day Makes" was one of her signature songs). They not only did a lot of older pop standards, but some current material ("Joy to the World," "Tie a Yellow Ribbon,"... you get the idea).

I sat in for a few tunes. I wasn't good with playing from charts, as I'd almost never done it. But I passed the audition (perhaps they were a little desperate?). I would be expected to play the charts as well as sing a few songs "warming up" for Lee, for the princely sum of $150 per week.

They were leaving for the Terre Haute Ramada Inn the next day. I called King's Food Host to say I wouldn't be in,

ever

, and showed up for duty at the motel. We traveled in a '64 Mercury Comet, pulling a trailer (!). The very first day, I was driving I-70 somewhere in Illinois and nodded off at the wheel, waking up soon enough to see we were headed for the shoulder. I swerved, and the trailer, which had been loaded badly, turned on its side, detached from the hitch, and slid a hundred feet or so. Not a good start. I don't think Lee ever forgave me for that.

Playing in motel lounges six nights a week is for the most part deadly dull, as you can imagine, and this was true for the first six weeks.

Terre Haute, Indiana.

Rockford, Illinois.

Odessa, Texas.

You try to fill the days any way you can, and the nights are full of sparse and indifferent audiences whose members aren't having a great time either. The cocktail waitresses are generally older and not quite as friendly as those in regular nightclubs.

In Terre Haute, the drummer gave his notice. I suggested we call Bud Pettit, and he agreed to meet us in Rockford. This gave me a real boost, as I now had a good friend and great drummer to hang with.

When we got to the Rocks Motel in Dodgeville, Wisconsin, we started having fun. The owner was generous with food and drinks, the crowds were big and happy, and the girls were friendly! Our two-week engagement was extended to four. However, Buddy had been seen by the leader of a bigger, better band in Odessa, and he decided to go with them when we were done in Dodgeville. That was the end of the Lee Stover Trio.

I haven't yet mentioned the piano player, because I'm saving him for last.

Bill Simmons

, from Fort Worth, was 48 years old, had bad dentures and a glass eye. He also got drunk as a bicycle occasionally, but he was an amazing musician. Bill had played in the road bands of Charlie Barnet, Les and Larry Elgart, and Tex Ritter. He had been a recording-session man in Fort Worth, sometimes for his playing and sometimes for his basso profundo voice, useful in jingles. Bill played piano on the hit record "Hey Baby" by Bruce Channel. Now I have to listen to the piano everytime I hear that record.

Bill seemed to know every song written before about 1965 and could produce an accurate chart in minutes at the drop of a hat. Working six nights a week with such good musicians (Bill and Buddy) was a wonderful learning experience for me, really enabling me to take my musicianship to a new level. I am also grateful to Lee for providing some needed discipline for me; she insisted that I play

only the downbeats

on her ballads. That's a useful constraint for an undisciplined player, which I was at the time.