Here are some responses from visitors:

"John Lomas, long time Lawrence guitarist, sent me a link to Andy Curry's new website. It is full of Lawrence/Kansas musical history,
wonderful pictures and more music than I can play in a day (but I'm going to try). Talk about a trip down Memory Lane!! Pictures I never
imagined seeing and so much music from some of my favorite local musicians. Thank you John for the link and Andy for the site."
-- Bill Lee, 6/1/2006
----------------------------------------------------------------------------------------------------------------------------------------------------------
"Andy, John Lomas sent me your link. I really enjoyed looking back over your career and the memories of Lawrence scene. Excellent job and thanks
for perserving [sic] and making this material available. Best Tom"
-- Thomas J. Coleman 6/1/2006
----------------------------------------------------------------------------------------------------------------------------------------------------------
"Ha Ha. That's a hoot! Boy did I get a chuckle out of the Richmen Express poster! I couldn't get any of the Richmen songs to play, but that could be
because of firewall protocols here at the state. I'll give it a shot from home. I have more recordings of the Richmen Express. I think several cassette
tapes of different gigs. If you're interested in same, I'll give a look for them. I saw Michael [Roark] about a month ago for taxes.
We both thought it would be nice to get the old band together for a little get-together. I still give guitar lessons at Richard's every Saturday.
That really helps me stay pluged-in to the music scene in Lawrence. I've taken an interest in playing lap steel guitar for the last couple of years.
It's really fun and I love to do Hawaiian stuff! Good to hear from you, regards, corky."
-- John Bell 6/1/2006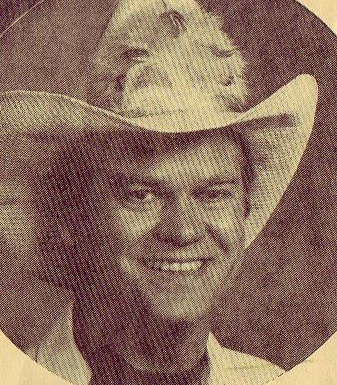 ------------------------------------------------------------------------------------------------------------------------------------------------------------
To Andy Curry: I hope you receive this via our KC GenOne Rockers network, because I want to acknowledge your website before your peers as
an amazing and wonderful journey through not just your musical history, but through the whole midwest music evolution that so many of us are blessed
to have been a part of. Congratulations and thanks for this incredibly comprehensive retrospective! It inspires me to look back and try to put together
my own memories and treasures of the musical path I took. Mine can't be nearly as impressive as yours, but maybe my grandkids will get a
kick out of it someday! Great work, Andy. I salute you!
-- Evan Johnson (Red Dogs) 6/2/2006
----------------------------------------------------------------------------------------------------------------------------------------------------------
"John Lomas sent me a link to your web site -- great work!

"Just a couple of things... I played with Billy in 1973/1974... along with Janet, Billy Berosini, Mike Roark & Bob Case primarily playing steel at that point.
I could never do all the gigs since I'd just started my job in the sound dept. at Centron and was out for location shoots all the time.
However... I was there, though, twice for the Billy Spears Blue Grass Festival... it rained like hell both years and I think Dwight or whomever
was behind it just totally had his ass handed to him financially... ... I had to get off the pot and he hired the guy who I think was named "Link"
who had been doing all the gigs that I couldn't -- he played an ES335 guitar... do you remember him? I don't recall the remainder of the band at that point...

"I don't think Janet ever performed with the Pat & Gordon version of the band, nor did I. I may have done a gig or two with Billy after his accident --
I recall something in a tent somewhere, but that could have been another band, another place, another time -- maybe that was just something with you
and John Lomas and Buddy??? Still, I credit Billy with reviving my interest in country and western swing music. He'd start off one of those lightning
quick fiddle tunes that I'd never heard, play one chorus, complete with 3 beat bars, extra 5's, etc., then turn to me and say "Take it Straaanger...
"(his pronunciation of my name, of course.) My contribution to Billy was that I taught him "Sugarfoot Rag" -- we played a kick-butt duet with
him on his four-string electric mandolin.

"Also... I was a charter member of Used Parts, as I recall was Jim Wilson, the sax player who used to be with Larry Emmitt and the Sliders.
Lomas called and enticed me. Jim Wilson used to run the butcher shop in Eudora. I think Jim played for more gigs, as I recall --
but, as was my life at the time, I was traveling so much with Centron that the first gig had to also be my last... at least, I don't recall
doing any after that, as much as I would have liked to.

"The other memorable (or NOT) gig that you and I, John and Buddy did was the thing with Eddie Harris at the Dog (or whatever it was at THAT time),
though I've certainly tried to erase that from memory! I think we all expected he'd play "Listen Here" and "Compared to What",
but he had a book of be-bop, none of which I'd ever even heard before, though I'd been playing nothing but be-bop at the time!
Eddie showed up about 15 minutes AFTER the gig was supposed to start... I don't recall that there were many people there anyway.
I think he was pretty miffed by the whole thing -- I mean TWO guitar players? All white boys!

"Enough ranting... thanks for taking all that time on your web site... that's some great Lawrence history.
- Jim" -- Jim Stringer, 6/2/2006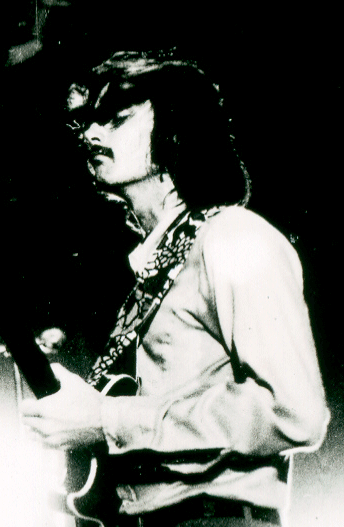 ----------------------------------------------------------------------------------------------------------------------------------------------------------
>>Do you remember that there was no heat [at the Opera House when Bud, John Lomas, Jim Stringer, and Andy Curry played with Eddie Harris]?

"Yes... I recall Eddie Harris wearing some cloth gloves with the fingers cut out! Mostly, I remember he was really hilarious! And what a great player.
It's too bad we didn't have a chance to practice on some of his music... it could have been fun, I think.

"I'm a little sketchy myself about the Pat and Gordon years, except I recorded Billy down at Centron while Pat & Gordon were part of the band.
It may have been actually later than that... I might have a track sheet from that session, though I doubt it. I'm really not sure who was what at this point...
Pat, Gordon and Bryson Roberts had a band called "Cowboy X", too... I'll have to go back to the tapes and see if I have dates on any of them.
I think I sent all the 4track stuff to Billy after I copied 'em off to digital, so I may not have ANY historical record at all. Memory is a poor record!

"All I can remember about the Used Parts gig is that the first couple of songs sounded about as good as a band can sound!!!
After that, maybe I got drunk or something... I don't remember! <grin> I'm probably thinking of other gigs with Jim Wilson,
though he was a really good player. He did some gigs with Bill Doggett had been Clifford Scott's "understudy" and could do all those sax licks...
he could really mimic Clifford's tone, too.

"I'll have to see if I can barter some images for time on the OldKC site... looks like some interesting photos."

>>Do you mind if I use your reminiscences?

"No... of course not. I've "bookmarked" you web site.

"Do you have the Penetrations stuff that you recorded at my studio in the late 60's or early 70's? I must have lost about 1/2 of the four track masters
I once had. I had to bake the rest of 'em to make them playable."

-- Jim Stringer, 6/2/2006
----------------------------------------------------------------------------------------------------------------------------------------------------------
Hi Andy,

I happened upon your web page after googling "ensytes". Congratulations on a very interesting webpage.

I certainly do thank you for remembering the Ensytes on your page, along with the other groups active in the Columbia area at that time.
I played keyboards for the Ensytes and I would have to say that my time with those guys was wonderful. I periodically search on the
band's name in the hope that someone might have posted a couple of pictures. The few pictures I did have burned in a fire back in early '86.

Columbia really was a sort of rock and roll incubator at that time, I remember counting something like 75 band business cards at
Shaw & Sons music store. It is gratifying to see sites like yours that preserve this type of history.

-- Lou Washington , 6/10/2006
---------------------------------------------------
Lou,

Thanks for the message. I seem to remember you guys played at some assembly at Hickman - maybe it was a talent show - and you had
the absolute best equipment! I think you did "In the Midnight Hour," or maybe it was "Knock on Wood," and you had matching tall suede boots.
Somebody must have had some money.

Lest you think my memory is that great, the memory was prompted by a photo of you guys from my HHS yearbook (the

Cresset

) -
but I DO remember seeing you play and being jealous. I think you were sophomores when I was a junior. If you'd like, I can image it and send it to you.

Too bad about losing pictures, isn't it? A bunch of mine were water damaged beyond salvaging.

May I use your message in my "Notes" section?

Regards,
Andy
-------------------------------------------------------
Andy,

I do have that copy of the Cresset, but I thank you for your offer to scan the pic for me.

I think it probably was Midnight Hour, one of my favorites because of the organ break. The suede Beatle boots, the gold puff sleeved shirts
and pinstriped slacks were inspired. We were lucky to have parents that were generous both with love and money!

When we started out, I had a Wurlitzer Electric Piano. I love that sound which can still be heard in the song She's Not There.
The amp was a Magnatone which was kind of a dog at the time, but their equipment does have some following still.
Later on, came the Baldwin/Howard electronic organ and Fender Super Reverb amp. We had pretty good personnel,
especially our drummer, Rodney Southard. I think Rodney might still be active. I have not talked to any of those guys in at least 30 years!

We were only around for maybe 18 months, but we did enjoy some success. By that I mean we got quite a few gigs. We had a manager,
Ted Dugan, and he actually did a pretty good job of getting dates for us. I loved playing The Stables. The Den was allright except it could
get a bit rowdy. There was also the Corncrib, the Cavalier Club in Kingdom City and a party venue north of Columbia, BonGor Lake?
We played there a number of times for the Delt house at Mizzou.

It was a great time and place to be in a band. Most of the bands were "older" then we were, but they were very willing to teach us a thing or two.
Guys like Norman Jolly, Steve Jenkins (Nightriders), Roger Sprague and Larry Bedford were all very generous with time, advice and help.
They all taught me a great deal.

-- Lou Washington , 6/10/2006
-------------------------------------------------------------------------

What a hoot!

Dwight Haldeman sent me your URL.......I loved the pic of the Billy Spears Band!

Where are you living?

Stop by my site....for an update of my travels.....

Hope you are well...

My Best,

Chet Nichols, 6/25/2006
-----------------------------------------------------------
Hey Andy! Been a long, long time. 
Curtis Reinhardt just sent  me the link to your site & I will browse through it shortly. 
Hope all's well for you & family. 
Tree Frog will be playing at Liberty Hall on Oct. 20th, so swing by & say hi if you can.

I can't remember the circumstances, but I did play with the BS Band. 
The most memorable involved me obliterating my ankle playing racquetball the day before a gig. 
I had to drive to Manhattan with my (bass drum, of course) ankle and foot swollen like a cantaloupe and 
play swing and breakdowns all night. I seem to remember medication and alcohol was involved. 
I also remember the Billy Spears Festival, mud and all, was one of the more fun times I had in those days.

Cheers -
Gary Durrett - drums, Tree Frog
6/26/2006

-----------------------------------------------------------------------

well guess what ?? I finally got internet access at work so I've been perusing the site and it's pretty outta sight!!
Great job. It's informative, interactive and quite artistic. Those old photos give it a sort of vintage feel.
I guess that's what we are, vintage. ha ha


-- Becky Reed, 6/28/2006

----------------------------------------------------------------
Andy,

Dwight told me about your site while I was traveling (he called to tell 
me Merrifield had left us; I was in Vegas at the time).  So now I'm 
home and checking it out.  What fabulous memories!  I was stunned when 
you came here to the Lake and discovered that the Farises were your 
relatives.  And now I find out  you were a Battenfeld boy (as was my 
very first college b/f!).  Who knew?  WTF did we talk about for a year 
plus?

Anyway, I have a lot of sketchy memories of the BS and Used Parts days 
(remember being double-billed with Dale's Chili and the sign read 
"Dales Used Chili Parts"?).  When time allows I will forward them.  
Thinking about Clyde (a/k/a "Lumpchen") almost made me weepy - what a 
sweetheart he was; I remember walking him in the snow down to Rusty's 
IGA for breakfast supplies, when his "used parts" were dragging in the 
snow, poor fellow. 

I'm grateful that I at least merited 'friend' status in the Halloween 
photo.

Best always,
-jj

Wow, I never thought I would be told that anything about me was "too 
hot" for the internet.  I can die happily now;-)  Appropriate whatever 
you wish - my life is an open book and I've long since given up 
thinking that I will ever be compensated for my writing, despite its 
[obvious] poignancy.

It's funny - I remember your mother and father (separately, of course); 
your sis the chiropractor; your family's habit of wearing disguises to 
airports and a few other bits and pieces but swear I didn't know you 
were born in Columbia [I was born in Wichita] (would've been a deal breaker - 
we'd never have held hands - I DO have some standards, you know); 
didn't know about Battenfeld, or much of the music history prior to when 
I moved to Lawrence ('74).  Of course I've heard all of the tall tales of 
the BS  band over the years from Dwitless, Jimmy Ray, Boris & Dilly and, to a 
lesser extent, Mike.  That was a fun time - if unproductive and irresponsible.
Unlike a lot of our contemporaries, I really don't look back with regret; 
it's all part of what got me here and I'm OK with it, if not proud in all cases.

Dale Gadd (short little round fellow, KU prof-cum-Jazzhaus doorman, may 
he RIP) used to make and serve chili when Used Parts played at the Jazzhaus 
on Sundays (you didn't think all of those people were coming to hear the music, 
did you?).  So the chalkboard sign once said

Dale's	Used
Chili	Parts

but with a squiggly in the middle that I'm too lazy to format at the 
moment.  So reading left to right (and ignoring said squiggly) it was 
"Dale's Used Chili Parts" which was a running gag amongst the staff 
(er,  staph) there for a long time - still is, in fact - I was just in 
Surfside CA visiting Bunner et al., and he still refers to it when 
reminiscing about those days.  Didn't see Bemis and Wiles this time, 
though I often do when I'm there.  Chuck's still one of the funniest human beings I know.



Best,
-jj
-- Judy Jones, 6/30/2006
--------------------------------------------------------------------------
Wow!  Somehow you managed to retain a lot of pictures, tapes, and
memories of a time when it was difficult to retain anything.  I really
enjoyed reading through the Billy Spears Band and Used Parts pages since
the events took place during my formative young adult musician years.

-- Brett Hodges, 8/2/2006
---------------------------------------------------------------------------
Andy,
 
Who were you playing with when you played the Cains in Tulsa?
Do you remember that I brought your grandmother from Bartlesville to surprise you
and see you play?
I walked up to the stage when you took a break, and you had no idea who I was...

As mother & I sat at a table and listened, she sniffed a couple of times and said 
"What's that smell?"  
I said, "That's marijuana, mother."
She replied, excitedly, "Where?  I've always wanted to try that!"  
She had to have been well into her 60's by then...
 
I've enjoyed reading through your web site and learning all kinds of things
I never knew about your life.  You've had some fun and some interesting experiences...
Thanks for letting me know about it.
Did you really do it all in HTML?
There ARE some cool tools out there, you know, that will produce the HTML for you...
 
-- John (my Uncle) Schmidt, 8/11/2006
------------------------------------------------------------------------------
Very cool site!  I spent many hours last week at my in-law's house
reading your history.  I just read an article on a project called
StoryCorps.  You should participate. 

-- Sally Burke, 9/1/2006
------------------------------------------------------------------------------
I have so many wonderful memories of Used Parts!
(Those were kinda my wild years as well!  pssssst..... don't tell Dad and Mom! ha! )
It was so awesome to get to listen to the music ~ I just love it!
Oh my how much I miss hearing Becky singing as well as YOU!!!!!
What fun we had!  Those were definitely the good 'ol days, huh!    
 
You know Andy, one thing I can honestly say is.....  
having my Dad as a musician I have been SO blessed to be around so many truly talented people
in my life. And Used Parts just like the Receders have all become like family!!!!   
I love listening to my Dad play that sax and it brings my heart so much JOY each and every time I go to hear him.
My youngest son Michael has been playing the alto sax for the last two years.
Naturally, I am one proud Mama... But in my eyes and in my heart there is no one 
that can ever play the horn like my Daddy!
So I guess that makes me one proud Daughter too, but Dad always made that easy!
He was one totally cool Dad and still is! 
 
Thank you so much for the fabulous website as well as the wonderful memories!!!!  
I will forever cherish them!!!!  
Keep up the awesome work!
 
Love,
Lynn Wilson-Bruce (Jim Wilson's older daughter), 9/1/2006

-----------------------------------------------------------------------------------------
Hello, Andy, I stumbled onto your site, don't remember how, but it proved to be quite 
entertaining! As an old road dog myself, I have played music across the country too, 
but it's been quite a few years ago.
 
The thing that struck my interest was the mention of Bud Pettit - 
way back in the late 60's I was in high school in Winfield Kansas, and there was a drummer 
there by that name who had the reputation as the baddest-ass drummer in town, 
and was highly regarded by everyone. He was sort of my mentor, all the other drummers 
looked to him, and I was just wondering if it's the same guy, 
and if he's still around and/or online anywhere.
 
-- Harrison Sweazea
Jefferson City, MO
 
[I answered Harrison:  

Yes, Bud's from Winfield, and he's still the "baddest-ass drummer" around.

]
-----------------------------------------------------------------------------------------
Hey Andy,

I just found all of the Kansas music web sites and yours is great. 
Those rusty synapses are getting a workout remembering all of the names. 
I played with Mud Creek and hung with the Spears family a lot and of course 
was a big fan of most every band you played with. 

You also have a very nice microphone collection. 
I did a lot of recording with Tower of Power and Hot Tuna after leaving Lawrence 
and the tube and ribbon mics were always on hand.

Hope all is well with you. I'm still in Los Angeles mixing sound for TV and film...
but getting back into doing some music recording.

Hope all's well.

Cheers, Rick Sanchez
3/10/2007
---------------------------------------------------------------
Hi Andy,
I wanted to sign your guestbook. I found the website by a self-google.
Really a fun read! It brought back some nice memories of the younger me and Kansas.
Since I didn't know much about you or the other players it was nice 
to catch-up even at such late a date..
I am really glad you survived to continue your life in music.
Nice pictures and well-presented stories. I was uplifted to discover your autobiography.
Carry on.
Regards,
Melanie Oldfather [Robinson], March 2007
---------------------------------------------------------------
Hey Andy,
I finally got around to taking a look at your website, sorry it wasn't sooner.
Pretty impressive. 
Of course I scoured the Penetrations area first. I don't remember half the details you give...
we really got beat out of that gig in Hutchinson by Kansas? That's one to tell the grandkids.

I also loved the mp3's. It was scary to hear "Wild Horses".
Don't tell my piano tuning customers about the guitar.
I don't really have much I can add, except I do have a picture of me on the piano 
when we played an outdoor gig in Kansas City. I remember that one because my parents were there,
(they must have taken the picture) and I was a little apprehensive about having them 
hear me sing "Goddammit" in "Compared to What" . 
Did I really sing "Gee Whiz", on the version you have? I forget if I was being sarcastic, 
or whether the ownership was sensitive or what that was about.

Looking back, one of my biggest regrets is the sorry-ass state of technology for 
electric keyboards in the early seventies. God, how I hated playing the RMI piano that Michael 
loaned me that sounded like a kids toy. And the Fender Rhodes really wasn't that much better, 
though it had more soul. But overall, the band was a great experience, for developing my 
improvisation chops, or laying around getting stoned, listening to a recording 
of the gig we just played.

I wish I could have heard you with Billy Spears. It was about that period of time
I was getting folkified out West, especially after being introduced to fiddling, 
which consumed me for the next 20 years. 
We shared a lot of similar tunes in the bands we played in at that time.

Since then, well five years ago, I found my real instrument of choice--the accordion. 
Irish music, Quebecois, and the standard contra-dance repertoire keeps me pretty busy.

I'll be back in Kansas next July (12-17) [2007] for my parents 60th wedding anniversary. 
Let me know if there are any plans for a Penetrations reunion. 
I'll be checking on possible Irish sessions happening in KC or Lawrence.


-- Brad Reynolds - keyboardist/singer for the Penetrations - March 2007

--------------------------------------------------------------------------------------------------------------
Hey Andy,  I accidentaly ran across your website tonight.  

I had so much fun checking it out and I sent it on to a good friend of mine,
that you might remember, "Virgil" George Leedham (a Great fiddler from Kalamazoo)
who now lives near Birmingham Alabama. 

I live in Seattle now and teach vocals and harmonica in a blues in schools program and 
play music with a band...sometimes with a drummer from the old Doug Kershaw band, 
Marty Vadelabene.   I think I was at that Odie Acres you talked about.
It's such a crazy and small world.

Anyway, great to read about you...I'm so slow at getting up to technical speed 
I don't have a website or even a myspace page yet ...soon.

You can check out some of what I've been up to over all these years if you google me
or check out www.bluesintheschools.org

Annette Taborn, 6/15/2007

---------------------------------------------------------------------------------------------------------------
Hi Andy,
My name is Jackie and I was a great fan of you guys way back when I lived in Denver.  
Some of the best times I had enjoying live music was with The Billy Spears Band. 
Can't remember the name of the bar out West of the city. 
I kept in touch with Dwight for quite a while but not lately.
You and your band were the best!  One night after the show you all came over to my apt. 
and were impressed with my Bob Wills' and assorted swing collection..
         
Great times,
Thanks,
Jackie Lovell

Jackie,

Thanks for the message.
Yes, there were some good times.  Was the bar you're remembering called "Daner's?" West Colfax?
I went to a party in Lawrence week before last.  Billy was there, playin' his fiddle!

Regards,
Andy

Hi Andy,
Thanks for the memory boost, it was Daner's.  Many a good night of dancing there,
mostly with my sister.
Any chance of getting a hey through to Dwight? Last time I talked to him he was in Nashville.
I am in IL now, west of Chicago, saw you guys play once in Champaign, probably mid to late 70's.  
Seems a very long time ago.

Good to hear Billy is still playing, I remember the accident and long time healing for him.  
Does his daughter still play? Have to love the internet.
thanks,
Jackie -- 6/20/2007
---------------------------------------------------------------------------------------------------------------
Salutations Ol'Friend

What a great treat for all of us who shared in those creative and magical times.  
You've done a great job compiling info and presenting your story (your dad would be proud).
I guess?!
I enjoyed reading parts of your history I had either forgotten or had never known. 
It's good to know your doing well.

I have stopped by and visited with Billy when I go home, we've even played some 
fiddle tunes together. Which brings me to the big question...
would it be possible to get a CD of the Spears Band music??
Of course I would be happy to reimburse your efforts and materials. 
I don't have a sense if this is an outrageous request...
if so forgive me if I'm asking something really unreasonable.

Let me know what you think.

Roz [Roz Newmark] 7/9/2007

-----------------------------------------------------------------------
Andy:
I just ran across the Billy Spears tracks from Off The Wall Hall.
I was the McKinney of McKinney Mason Stringed Instruments and the person who booked all the acts at Off The Wall.
My compliments on a great site that brings back a ton of memories.






Cordially,

Brian McKinney
8/24/2007
-----------------------------------------------------------------------

Hello Andy

Though we do not know each other, we certainly have a lot in common.

Imagine my surprise last night as I was googling for "Lee Stover" - or Alice L Stover, Al Stover, etc.,

and put in

Lee Stover Trio

, and came up with a page you'd written about the time you played in her trio

(I have quite a similar sign, but my photo was of the band in our first road hotel, the Holiday Inn West, Billings, MT.

I was so tickled to read your account about how you joined the band because the bass player

(who was Paul Augspurger, by the way) wanted to leave the band.

And then the drummer, which was also a good friend of mine, Rex Stone, left, and your buddy joined the group,

if only for a short time.

I attempted and managed to get in touch with Lee a few years ago. She is still living in St. Louis, MO.

I began working with her after her long stint in Springfield, MO - my home town, and Lee's residence for some time.
I was not the first keyboardist to go on the road with her -
that was good friend and now exceptional professor at NYU, Davey Scott.
Dallas Bartley was the original bass player, and Rex started life on the road with Lee, Davy and Dallas.
Seems D and D were both ready to leave the band after only a few weeks.
I recall like it was yesterday getting a call after a gig one late Saturday night, telling me Lee wanted Paul and I to catch the
first flight we could to Billings - and to plan on being gone for a while.

We literally rehearsed non-stop for days and days, trying to get Lee's keys down, etc. I was 17 at the time. Unbelievable.
It's all surreal, and like I said, seems like yesterday.

We played in Billings for a couple of weeks, and the hotel didn't pick up our options, so we had a week between
there and the lovely (NOT) Molene IL. I, meantime, had to be hospitalized for kidney stones. YIKES.
The band went on to Moline, and to another place, I don't remember - and I met them about 4 weeks later in Jeff City,
where we played at the top of the round for some weeks - 10 or so, I wanna say.
I won't ever forget it, I can tell you that. Met some awesome people there. I have a recording we did in Jeff City -
similar to your recording online here. I had to smile, remembering all those dates.

Lee and I had a falling out (can you believe it?) :) - at some point after we went back to Moline.
There were a few other towns in between, but eventually, I left the band.
Rex and Paul stayed. I remember Rex telling me about someone joining the group - following Paul -
then he finally left I think in Wichita KS, or somewhere like that.

When I read your account of happenings, and heard your mp3, I had to laugh.
Lee came back to Springfield after that road trip, but we didn't work together for some years, as she was angry with me. :)
However, she did call me one day out of the blue, and told me she wanted to "burry the hatchet" and, oh,
by the way, could I play for her again?
We did a gig for about 3 years at a place here in town called The Golden Lion, then went to a spot called Hootens.
We also played church together. Ha. After several years of working with Lee again, which was so much nicer
than when we were on the road.....she moved to St. Louis to be close to her daughter, Pam.

As I was googling for Lee last night, I sadly came across an obit for Pam.....seems she died only a couple of years ago.
Perhaps why I never heard back from Lee after she wrote once. Pam was alive and well when Lee wrote back the first time.

I won't keep you - but I recognized that voice immediately - that same album, Lee Stover for the First Time hangs on
my music studio wall in my home, lovingly inscribed
"Kidney Stones or not, you're the best, for always. Love, Lee (mom) Stover."
------------------------------------------------------------------------------------------------------------

Well Andy i was playing about on my puter and up popped this site you have...
thanks for a great walk down mem lane....though for a min I was tripping. 
Will share this with Robin, and Regina...Like they haven't found it themselves...
thanks again , Susie

Well lets see if I can explain myself...I never thought I would see Michael Duby's name in print...
I always wonder what happens to folks when they grow up...I can't (Old age ) explain 
how I found the site, I truly don't remember what I was doing on Google in the first place,
as I play there lots during the day when I am board. 
Well anyway I am glad I found your space and will revisit often. Susie


Hello Andy,
Well I spent more time going deeper into your site...very fun thank you again..
I don't remember you from those early days, but I did live on the North side of you when you were on 706 Mass in
the very beginning, with Keith Eicove ( Kansas City ).
I do remember your practice sessions in the beginning came right in my back window.
I remember how excited everyone was to have this great new band, except me, you were awful in the begining.
And then I moved or you all moved.
I remember Duby because of the cowboy boots, and would always see him on Mass st.
I didn't know that he was somewhat local, being a townie myself, I was a year ahead of Sandy Binns at Lawrence High.
Can't quite pix her singing in a band.
Do you remember Terran Titus, she was local to...we went to all the potters lake stuff together,
dropped acid and freaked.I don't remember what bands played.
Wish I had pix like you.
I remember going to the building across from the chalk for dances, and some big party in an abandon building on 9Th st...
apartments, lots of bedrooms. I think some one was living there... it was a frat house at one time.
I remember John Wlhite, but not a clothing store that he owned???
And then I remember all the cool western shirts you wore in Billy Spears...Loved those clothes and you...
Time to go home, Susan

Susie Creamcheeze, 10/4/2007
----------------------------------------------------------------------------------

Ok, how cool that I found your site. I've been trying to reconnect with Bud for years.
I'm originally from Winfield, and played with him pre-your band (1969-1971).
Definitely one of the finest drummers I've ever played with -- so solid. And not a bad guitarist either.
Would you happen to know how to get in touch with him. Would appreciate any help you might be able to give me.
We probably knew some of the same people from back then. After Bud I played with a group called ASH -
Richard Bourne, Randy Kuhn, Bill (can't remember his name, but a monster bass player with s Sunn 200s ad 4 cabinets --
later heard he switched to guitar and was montser) then a group called ICE --
Randy Platt and Stan Bass from
Ottawa
and the Everette Brothers from
Olathe
.
Memories, memories.
Thanks!
:-)
David Gurnee, 12/20/2007
--------------------------------------------------------------------------------
I DID get your email about your moving but i did not know what to say.
I have been on your site listening and reading.....where is this site stored and will it ever go away?
I wish I could back up the whole thing..but dont know how from here.
Hope you find good things to do where you are living now.....
Buddy has been playing with crumpletons as of late...same ol bud.......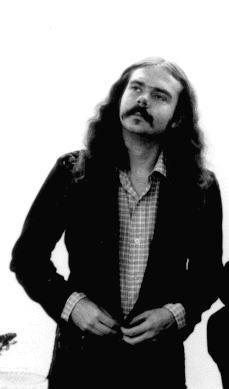 Have happy holidays


John Lomas, 12/17/2007
------------------------------------------------

I don't know what prompted me this day to

Google

the Penetrations but

Google

I did and sum'bich, there you guys are!!

Fantastic.

Will you remember Irie, doubt it.

I was a drummer and flute player in Lawrence, you guys' musical junior. I arrived in fall 71.

I was in the Almighty Buck Band with Mark Swafford, Dave Swaboda,

Rick something and Jodie something that year, then in fall 72 me and a couple roomies moved into that

weird sort of abandoned frat house co-op on 9th street and I think several of you guys were living there. Ring a bell?

I was also quite the little head. I remember some kind of party, might have been

Halloween

-- I just heard about it --

and some guy named Michael who had something to do with your band freaked out on acid and strangled a cat. Or so I heard.

That year I joined Frank Kyle and Jeremy Blackledge and Mike Beringer and fuck, what was his name,

Louie something, in a band called Daedalus. We joined you guys on a double bill at the Student Union, maybe twice,

or maybe it was two causes in one dance.

I have a poster still, yellow, with big black letters LSD, Legal Self Defense, and no, it was two events,

the other thing was the Gay Liberation Dance and the theme was "Love the One You're With", which you guys

nailed

,

whereas earlier as the warmup act I thought we did a killer job of "Low Spark of High Heeled Boys"

heady days

I LOVED the Penetrations, and Bud was a major influence on my style of drumming, no lie.
You guys really guided me to the world of black music and I never looked back. DooLang DooLang DooLang.
I'm very grateful, my ass is permanently kicked. By the way, I ran into Darrell some in KC a few years later,
after his Berklee stint, and did some jazz gigs with him and a strange guy named Ray,
or "Cosmic Ray". strange days, lots of dope and alcohol.

Oh--- I was thinking that we had established that you played in a band at one time called Back Forty, and that was cool,

that band played a prom or something at my high school in

Atchison

.

Maybe I'm mixed up. I know White Clover (

Kansas

) played there. No, , now that I think of it I think Back Forty was

one of the openers for Led Zep at Memorial Hall in October 69,

the nigfht of the infamous failed second set.

If you would like my Student Union poster or a copy, let me know.

Hey- great job on your site, thanks for taking the time. btw, check out my hilarious original music at

all the best,

Mike Fitzpatrick

St. Joseph, MO
2/1/2008

------------------------------------------------------

Hi Andy,

I was taking a walk down memory lane this evening and came across your web site and pages about Billy and the band.
I was so surprised to see a picture of you Jim and Billy taken in my apartment (along with my roommate Barb).
I must have been taking the picture but that is most definitely my place.
I still have that chair in the picture with Buddy although it has been recovered.
Jim and I had a thing for a little while and I even sang on stage with him once.
I can't remember where it was but I think it was at Fairway's.
And yes, I was at Odee Acres for the Festival. Good grief and I'm still alive to tell about it!

I hope you get this e-mail and write back. I'd love to see some more pics if you have them.
Unfortunately, I lost so much of my memorabilia from that time.

Best regards,

Deb Marquette

02/20/2008

-------------------------------------------------------------------------------------------------------------

Was searching for an old friend and when I googled her name – got your website. Yep – the same Lana Duby.
Do you have any idea where they are now?
I was home a few weeks ago because my father was ill and ran across a picture of my 9th birthday party –
with Lana sitting next to me. It's a shame the people you lose track of!
Since her name popped up, I thought it was worth a try.

Would love to catch up with Lana some day. I think it was the early to mid 70's when I saw her last
and that was a quick visit in Topeka – but I thought she was in Colorado then.
We went to school together for many years in Lyons – and if my poor memory serves me right – she left during high school.

Dana Letson (Colle)

Lana's 9th-birthday party

2/22/2008

---------------------------------------------------------------------------------------

Hi Andy,

I stumbled upon your website awhile back, and wanted to send this little hello to you.
Glad to know you're keeping the faith, as it were! I've been a big fan of your playing/singing
since I first heard you w/Billy Spears back in the day.

Then, of course, Used Parts, probably the best band that ever was.

My folks still live in Lawrence, so we get back there from time to time.
I'd sure love to know if you're playing out anywhere the next time we're there.

Please tell Becky Reed hello for me. I've lost touch w/her since I moved out west.
Feel free to pass my email address to her.

Cheers to you,
Susan (Hyde/Bethke/Hyde/Stringer/Hyde) Holmes


http://www.myspace.com/holmesbass
http://www.myspace.com/alfacats
http://www.myspace.com/santafeallstars
http://www.myspace.com/thecherrypickersusa


--------------------------------------------------------------------------------------------------

Dear Andy,


I can't believe I Googled "The Billy Spears Band" and came up with so much information,
including the picture of the band and your website.

You and the band were playing at Evo's Time Out in Littleton, CO., and I was with my best friend Barb, and we met there.
Then you invited me to join you at a gig you were doing in Georgetown , CO . I drove up to

Georgetown

from Denver,
met you and ....
I have never forgotten you or the band and as a result of the love of music The Billy Spears Band generated
(Bob Wills and the like), I started playing the fiddle 4 years ago. Always loved fiddle music but I was always told it was too hard,
so I believed it was.



Andy,

It just so happens I can accommodate you on the picture.
I was only 18 here, but it may jog your memory.

Thank for the

encouraging words of wisdom

with regard to the music.
After I had some more time to look at your website,
I found it interesting to see how far back your musical talent went.
I was fortunate to have music education in my school,
as well, in the form of chorus and band and I sang in the choir at church also.
So like you said, the music has always been in me.

I saw the reference to Billy's 78th birthday party. I would never have guessed he was that much older.
You will have to keep me posted if there is an 80th Birthday party. That would be fun to catch.
Maybe I could play a

Bob Wills

tune on my fiddle. That will give me 2 more years to practice.
I look forward to seeing the video and whatever else you post.

Thank you for preserving the past. It was really fun to remember. Stay well and happy and keep on playing.

Lynne Walker
1/26/2009

-------------------------------------------------------------------------------------------------------------------------------------




Hi Andy,

Wow! Was I excited to find a mention of Stover... after all these years?

On your site I also found a possible link to a former customer/friend Tim San Paolo,

who mentions that Stover might be in

St. Louis

.

The reason I'm writing to you is that I was on the road playing (drums & vibes) during the time

Lee Stover was in Springfield so I did not get to meet her, but a couple of years ago my wife,

who is a volunteer sorter for Friends of the Library, brought home an unopened LP (the "For The First Time" album)

since she recognized the name of the bass player.

I called my bass playing friend and he was thrilled to know that a stack of new LPs were in the sorting room

selling for a buck a piece. He bought them all and gave the other two guys from the session what they wanted

and stashed the rest.

Recently the drummer on the session (also a

good friend

) told me that he had no way of listening to the LP so

I just finished converting the 10 songs to a good sounding CD. I modified the art work and photos so that it

all looks like an original CD. This project renewed my interest in what ever happened to Lee.

I would love to give her one of the CDs and let her know that she still has a following here in Springfield, MO.

Hope you forgive this rambling but I will get to my point now... something that might be of interest to you.

The recording session was planned and paid for by a female professor of English who had been teaching for many years at


Southwest Missouri State University

(now

Missouri State University

). This woman was a real jazz fan and thought

that Lee Stover could make it big with a break that this album might provide.

As you can already surmise, Lee didn't make it big, the professor ended up with a big stack of LPs and when she died,

it appears that the LPs of Stover were given to the Friends of the Library along with the books that her survivors did not want.

I often think of how easily those records could have ended up in a dump if my wife had not recognized

the name of my bass playing friend on the album credits.

Thanks for your web site and the pix of the Lee Stover Trio sign. That tells it all doesn't it?

Chuck Beach

2/10/2009

Thanks for the reply Andy.

Go ahead if you think my note might be of interest to any one...

more exposure about the whereabouts of Lee Stover might help me find her.

I think I have gap in my 1970s life by missing out on her stay in Springfield.

It feels a little weird having so many friends that knew and worked with her when I have no memories of meeting her.

On having heard my name, it might have been because I was lucky enough to have a lot of weekend jobs with well known people.

In '56 I played with

Charlie Haden

on the ABC TV

Eddie Arnold

Show with

Chet Atkins

and

Hank Garland

.

I was mostly on drums from the early fifties to 1970 when I went to Jefferson City with a long time friend, John Park.

John was

Stan Kenton

's lead alto player from about '72 through '73. He always had a weak heart (inherited from his dad) and

had to leave Stan's band by 1974. His son

Kim Park

, then 18, played high bari with the band as soon as he got out of high school.

Two other friends of ours, Bill Hartman (bass trombone) and Mary Fettig (tenor sax and flute) were with Kenton during the same period.

You can see them all in several Utube videos shot by the BBC during the 1973 British tour (mistakenly listed as 1976 on Utube).

I had an undeserved reputation on drums which lives on to this day. It may have been because I always tried to fit in and

never wanted to play long drum solos, but trust me, I was a really LUCKY cat to have played with such great musicians.

Charlie Haden is still one of my best friends and we talk several times a year. John Park died of a heart attack on December 7, 1979.

As his son Kim puts it, "He only got to make 45 trips around the sun". And by the way, Kim has a web site and

has played with Stan Getz and many other famous musicians. He sounds nearly as good as his dad.

Thanks for the info and we jazz nuts in Springfield would like to hear more stories about Stover if you think of any.

Chuck Beach

2/11/2009

----------------------------------------------------------------------------

Andy,

How's it goin? Haven't talked to you in years. Last time we met, I probably had short hair.

I've kept it long since late 1997. Grown it and cut some, donated a stock to locks of love in 2006.

Currently it's a little past my shoulders. Also have an Abe Lincoln beard and earrings to add to the mix.

I always admired you as a teacher as well as a musician. So yeah, I did a yahoo search to see if I could find
an email address for you, and what do you know...an awesome webpage. I've only heard 3 of the recordings so far,
but I'm impressed. The Billy Spears band was really cool. And I was totally surprised to find out that you played with Junior Brown.
Loved reading the stories about life on the road, Lawrence, various gigs, etc. Looks like you put a lot of work into your site and
I think you did a fine job. I love nostalgic stories and pictures of Kansas City and Lawrence.
The stories I hear from people about the 60s amd 70s make it seem as if I were there (despite not being born until 1980).

Glad to hear things are going well with you and BelleAnne, as well as the L'Chaim Players.
I'd love to see one of your shows when I get the chance. Are you familiar with the Tizmoret Orchestra?
I played 2 gigs with them last summer. Another gig is scheduled on March 29th. Not sure where it is yet.
Mike Goldman, who is married to a distant cousin of mine, plays drums for Tizmoret.
He recommended me to Milla Portman, the director/pianist and the rest is history. I play mainly electric bass.
Started out playing guitar, then took up double bass in 7th grade orchestra. Also did some classical bass playing at KU for a few years.
Other than Tizmoret, I also jam at this guy Randy's house. He's one of the technicians in my shop. Plays drums.

Other than that, I'm working at Wal-Mart in the auto center. It's annoying and stressing, but it pays the bills and
the job is there for me no matter how bad the economy gets. I have a girlfriend named Lizzy.
She's 23, in her last semester at Midamerica Nazarene University, attempting to double major in psychology and sociology.
Not Jewish, but very cute and fun to be around. My sister Sara lives in Plantation, FL (near Fort Lauderdale).
Works in admissions at St. Thomas University.

<>

What made you move to St. Louis? I've always wanted to see Chuck Berry at Blueberry Hill. I've heard getting tickets is not easy.

Ben Koven
3/8/2009



-------------------------------------------------------------------------

I found your site looking for info about Alamo and Airline amps. I am not much of a player

but enjoy restoring many old amps from that era back to new. Fender Champs, Kalamazoos,

Harmony, Many Silvertones, Airline and last week an Alamo Challenger amp.

You got a heck of a good website and must have a steel trap memory too!

I know nothing about the Kansas music scene of any era but it has been fun reading your

website. I have not even gotten to hear any of the music yet, that should keep me entertained

for quite a while!

Rob

Atlanta, Ga.

3/29/2009

------------------------------------------------------------------------

Just went to yer wild and crazy site and saw the new pics....man, that's one
of the most complete places I've EVER seen about anything!
The Jazz Composers Alliance has a web site.
We've been around 25 years. That's a long time for a group to last.
Our site doesn't have even close to HALF has much stuff as yours does for a
band that lasted 2 or 3 years thirty years ago! It's a pity that we couldn't
have gone on little bit longer and managed to do a recording of more
substance than the one in Jim Stringer's studio.
How's things in St. Lou?
Darrell Katz
5/10/2009


-------------------------------------------------------------------------

Hey Andy!

I stumbled across your website and I just wanted to say "THANKS!" It's just great to hear some of the
good old music from Used Parts & Billy Spears. You may not remember me, but I'm Joe Anderson.
I was a bouncer/bartender at the Opera House and general hangaround at the Country Playhouse. Great time!

Anyway, just wanted to say thanks.

Good luck!

Joe
5/19/2009



Yeah, that's me! I've been with the geological survey for 25 years now. It's over on west campus and I see Lomas driving around over there often.

I think my wife is getting tired of having me say, "Come here, ya gotta here this!" or "...ya gotta see this!" It's so great that
A) all this audio/video/photo material is still around, and
B) that you took the time to organize and post it up.
I actually saw myself in one of the vids from Billy's 60th. I almost didn't recognize me, I look so skinny! LOL.

Thanks again for the site, I'm really enjoying it. Damn, what a blast we had! I don't have any pix, but lots of stories.
I'll try to work some up to contribute.

Good Luck and keep in touch,

Joe

5/20/2009

-------------------------------------------------------------------------------------------------------------------------------------

Hi Andy,

Kim Olson here. I'm the Kim who worked at Pastah's and Corno with you. I heard about your web site from Joe Morrison today and
immediately went to take a look. What a great trip down memory lane!!!
I have been working in Kansas City at the Environmental Protection Agency for about 20 years and
moved out of Lawrence in 1993. I hated to leave, but I got tired of spending 2 hours a day commuting.
Now I live in Roeland Park (NE Johnson County) and only get to Lawrence occasionally. I'll be at Walterpalooza tonight and
hope to see you (and lots of other folks) there. I really had forgotten how involved you were in the local music scene,
but your web site does a great job of chronicling those years. I'm going to dig a little deeper into the site and see what treasures await.
Thank you for putting this together!

Kim
6/7/2009


-------------------------------------------------------------------------------------------------------------------------------------

Dear Andy-

High atop a mountain in Big Sur, California we write to you regarding your

Cornucopia Alumni List

,

from your website sent to us from our dear friend Bill Brennan just today.

You can imagine our surprise getting the email during my visit to the lovely Branham's, (Brandy) hilltop retreat in Big Sur.

I live in San Francisco.

We had such a great time looking at the historic pictures, and perusing the alumni list.

stay in touch

B and R (Robin Dick and Brandy Rendlen)

Continued ...

I will never forget your stand up bass being stolen from your car at the Corndog. Happened really fast if I remember correctly. Ouch.

New Grass Revival, (I remember a mad crush on Sammy Bush).

When I get home I have a photo from Bean Blossom that I will share...you and 8 naked girls. It's priceless. Oh those were the days.

Michael Roark. One of the great loves of my life that one. Is he still around, and do you know how to contact him? (email, Facebook?).

Give him my love. I think that he and I used to hang out at a house where eventually William Burroughs resided before he died.

Or something like that, my memory too can seize up on me.

I had dinner with Junior Brown about a month ago, told me about the Spears reunion.

I know there is so much more... Brandy found some pics, she will scan and send.

Until then, have attached one of myself (from the era), I think it was a Big Eat. Hah! stay tuned.

Continued ...

AC-

This Spears stuff is amazing...

What happened to Lawna? I remember her so well. So sad.

be in touch.

Robin Dick and Brandy Rendlen

7/31/2009

-----------------------------------------------------------------------------------------------------------------

Oh Andy......I was perusing your history of the world as seen thru the eyes of a Spear Currier (sorry....couldn't help myself)
and noticed that you attached the month of April to Odee Acres.....actually, it'll be 35 years ago this week.
There sure was frost on the stage though.....and Kershaw was the same jerk then,
as he was when we had dubiousity of opening for him at the Golden Inn a year or so later.
We (Twang Bros.) did play a gig earlier in '75 with y'all at a racetrack in Hartford,MI
(the date ,however may have been inadvertantly deleted while I was abducted by Aliens later that decade.)
I'm really sure about Odee...as a matter of fact...
the following May/June there were several babies born to Hippie girls that looked a lot like Jimmy Ray.

RSVP me sometime, Noah

There were several Odee"s. We (Twangs) only played the one Sept.'75.
I'm pretty sure you guy's played one that was in '74....but I didn't attend.....guess I wasn't ready.

Where are you living these days? I'm in a small town (Allegan) 25 mi. NW of Kalamazoo.
I couldn't swear as to the Alien thing.......but it sure ties a neat ribbon around some gaps and gaff's.

Peale

-- Noah Smith

9/15/2009

-------------------------------------------------------------------------------------------------------------------------------

Sarah Walker just sent me the link to your web page. I just about cried when I looked at those Penetration photos. I still have that poster, believe it or not. I think the Penetration days were just about the best days ever. I'm thrilled to hear you are still playing. What a brilliant way to start the day.

Susan




I've been playing that music over and over. I'm sure others have asked you this question - how can I get copies of the music? I'm happy it sounds so good - since they are 30+ year old recordings.

I don't have any photos. I'll ask Sarah Walker if she does. Just tons of good memories. I don't think you should share the kind of stories that I'm thinking about.

Emailed Bud after I read the stuff on your website. Do you talk to him? Do you live in KC? Where's Becky? Liz is still in touch with Darrel.

Oh yeah, I'm the librarian for Fire Protection Publications, Oklahoma State University. We write/publish training manuals for fire fighters. Never thought I'd end up in Oklahoma.

-- Susan Walker
9/17/2009



Andy: I am sure you do not remember me, but I do you. My closest friend, Jeanette Floth, and I met y'all
in Denver back in 1976-77. Eventually, after numerous road trips from Greeley to Albuquerque
(the honkey tonkin' Golden Inn) or Lawrence, or Golden, Colorado or wherever the hell...
Jeanette's brother John played with the New Starlight Ramblers for years. He died some years ago.
Anyway, I just ran into someone from Lawrence Kansas the other day and we were talking about the Billy Spears Band
and on a lark, I "Googled" you guys. Great website and lots of great photos and memories of a lot of fun.
I am happy to hear that you are still playing music - there is always something special about the bass guy (or gal).
Turns out, my ex-husband married a pretty famous bass player named Mary Struebling who used to play with the Mother Folkers.
If you ever hear from Jimmy - say hey. Thanks for taking time to put together a web site.
Your former fans and friends are sure to get a kick!!
Every best wish, and thank you for giving me so much fun in the seventies!!
Sincerely, Patty Siehl
11/5/2009



Hey Andy:

This is Peggy-Sue or Bitsy i don't remember which one you knew me by.

I hope you remember me; I met you in Vail with my friend Denise and for awhile there managed

to make it to Colorado when you were playing, kicking up my heels, reeling to the bluegrass tunes

that you and the band performed. We kept in touch for some time and then good times as so often do fade away.

So i googled Billy Spears Band and found you and I love the site you have put together, lots of great photos and nostalgia.

Great job! After we lost contact i spent the last 30 years commercial fishing up in Alaska and eventually bought

and operated my own boat. As i could see the writing on the wall and farmed fish and hatchery fish hit the market

i decided to bail out. I live in Washington State now in the columbia Gorge beautiful area i own five acres and provide

a garden market in the summer and do some construction to fill in the gaps.

I would love to hear from you. We sure had a lot of fun and i remember the bus. Take care

Fondly, Bitsy

11/15/2009

----------------------------------------------------------------------------------------------------------------------------------------------------------------------

Andy,  Congratulations on your education in school and on the road.
You are a stand up guy.  I stumbled on to your website; 
and even though I only have dial-up here in Lawrence, Michigan,
I was tickled pink by the memories.  I can't wait to get to a
faster conection to cruise through your outstanding ccompilation of your
history.  I am proud to have known you and a few of your fabulous
friends.  

I saw myself in one of your pictures. . . Gosh I used to be young. . .I
took my daughter to see Billy in Vicksburg, Michigan a few years ago. . .
he claimed to remember me, of course I did hang out in his basement for a
little while, so maybe he did.  How is he?  Please give him my regards. -
Bless you.  
One of the gals from Kalamazoo, zoo, zoo.  

Cheryl
1/26/2010

-------------------------------------------------------------------------------------------------------------------------------------------------------------------------------------

Andy:: Just found your site - lots of great stuff. I think I still have some of the memorabilia from my "Mike Duby" period,

including a 45 that we recorded at the Cavern in KC -

horrible but wonderful at the same time.

Give me a shout sometime - I'm in Iowa now, still playing and raising what hell I can.

Also on Facebook if you get a hankering to check it out.

...

No way to transfer 45 to digital, let alone the fact that I don't
really want that recording preserved for posterity. YEEECH!



John Barleycorn has been ancient history for some time now, but you can add it to the record if you want.

I'll see about the photos, don't know if I have any of the "Polio" band.

Good to hear from you again. Glad to see that you're still wailin' on the bass - me too.

Also picked the guitar back up enough to record 3 CDs worth of original tunes.

I can run you off copies of those if you want, as well as the demo disc of my current band "Mojo Bone" -

Rock & Blues cover tunes. Send your mailing address.

JD Willhite

PS - my clothing store was called "John Barleycorn".

3/7/2010

--------------------------------------------------------------------------

Hi Andy,

What a great website-and a wonderful trip down memory lane. I always wondered what became of the band that I used to go see so often and so I was very happy to find your website with all the great history. I'm sure you don't remember me, but I was sort of a groupie when you guys played Evergreen (Timberline), Denver or Colorado Springs. Billy Spears Band remains to this day my favorite dance band. I think the last time I saw you guys perform was when you played in Denver with the late Clarence Gatemouth Brown - I remember it was awesome. I miss those days in Evergreen, hell, I miss being 22 years old but I'm glad to see that everyone in the band is still around. If I remember correctly I think you used to hang around with my friend Jane in Evergreen - not sure what ever happened to her. I remember I spent a day in Denver with some of you guys - Jim and Carol - not sure who else, I'm pretty sure we were doing laundry. I vaguely remember. I live in Santa Barbara, calif. now and I've never enjoyed the music scene in California as much as Colorado - I'll always have a bit of the mountain girl in me. If you see Jimmy Ray - tell him Cindy from Evergreen said hi (I hope he remembers me). It's always fun to visit the past - especially the good parts!

Thanks for the memories!

Cindy from Evergreen
3/11/2010


--------------------------------------------------------------------------

I stumbled upon your site and it made me wish I had some pictures of my high school days playing Rock&Roll and wishing I was cool like Mick Jagger.I even played in a Texas swing band for 9 years and have no pictures of any of that either.But I am still in music and teach as well.I have a pretty nice recording studio and if there's anything I can do for your site just let me know,no charge just think your site is a true site that reflects what its all about.

Hope your day is great and if you know of any vintage microphones or other equipment let know. Brandon,Green Room Recording & Instruction,Statesville NC.

Brandon

3/25/2010

-----------------------------------------------------------------------------

Andy,

I certainly have enjoyed your website. I went to look up Becky Reed, just to see if I could find her.
She's still the best singer I ever heard.

Then I found a picture of myself with Brad Reynolds. That was kind of unexpected to say the least. Kind of fun, though.

I am still wondering where Becky is now. Do you know?

I sang and played keyboard in a band called Shirley Carter and the Midnight Special from 1976-1978 and
a bunch of other bands before that and in Nashville with a band called John Hall and the Town and Country Review.
Since 1979 I have played in church bands in several states (Louisiana, Tennessee, Kentucky, Southeast Missouri and now Kansas again.

Anyway, it was great to find all that stuff on the Penetrations. Thank you for doing that!

Good to know you're still alive and around.

God bless you,

Carolyn Cogswell
4/12/2010


--------------------------------------------------------------------------

HI,

I ran across your site searching for Kansas City information. As it turns out I know of Rabbi Shoham who used to be the Rabbi in my community many years back.

Have you seen this site? http://www.virtualcantor.com/ It was created by a high school friend of mine Josh Sharfman. It is recordings of traditional nusach for all the tefilot for Shabbat, chagim, megillot, etc. I was in the same community as a child and I knew the Chazzan that oversaw this project.

If you happen to see Rabbi Shoham please tell him that Eugene Gruenberger's son, Alex Greenberger's nephew made contact with you.

Yasher Koach

David Gruenberger

Simi Valley Ca

5/23/2010

------------------------------------------------------------------------------

Hi, Andy:

You don't know me, but you do know my uncle, Dwight Haldeman. I was a rather young kid when Dwight was managing the Billy Spears Band back in the early-mid 70s, and I remember him coming to visit us in Houston wearing his Billy Spears t-shirt (with one for me, I think), and of course his signature beard. Anyway, I have some musical exploits of my own in my past, including a brief time on the road, and I got to thinking about the Billy Spears Band and whether any of the musicians were still playing and what they were up to. So it was great fun to find your website, complete with stories on the road with the band.

It is also great to see that you (and some others) are still playing. And, as it happens, I am interested in Jewish music, so your recent bands are fun to listen to. Though I'm not Jewish, my wife is, and we're raising the kids Jewish. I'm learning and singing in the choir.

Just thought I'd drop you a line to let you know I really got something out of the site. It looks like you enjoy what you're doing, and that's always good to see. Keep it up!

Best,

Shannon Brown

San Jose, CA

--------------------------------------------------------------------------

HI Andy,

I Google'd Madame Lovejoys and found your website, and I'm so absolutely pleasantly surprised, just WOW !!! ... Its odd that in all of the years that I've been using the Internet I've never searched for Madame Lovejoys before. My name is Bob Coats and I, along with Tom Kramer, conceived, built and managed Madame Lovejoys. It was our baby and quite a fantastic whirlwind trip filled with lots of fantastic people and music.

I do remember your band, I was always there, but I don't remember the recording that took place. I was wondering if you had any photos from that session and what you may remember about it. Were you on the live radio show that we broadcast all over the midwest during that time ?

Also, do you remember any of the other bands that played regularly at Lovejoys ?

I do have photos of other groups in the bar and photos of the stage and our famous painting that was on the wall of the stage that you played in front of if you would have any interest in seeing them ?

Thanks so much for the memories...

I hope I hear from you.

Bob (Robert Coats)

7/3/2010

-------------------------------------------------------------------------

Just found your website today. Wow. So much to go through and so many memories. So here's just a couple of notes that came to mind. First, the guy under the cymbal on page one of the Spears Band is Ned Nelson and he was Michael's roommate. For a while they lived north of Lawrence in a house up on the south bluff of the Kaw. I hung out with him for a while and loved that house. One of my favorite memories (that doesn't involve you!) was laying in bed after Ned had gone to work and listening to Michael playing his mandolin on the front porch.

I didn't see mention of the 1976 Bicentennial Fourth of July trip to Hartshorne OK in the Winnebago. I remember we stopped in Tulsa and picked up Gary Merrifield and then didn't stop laughing the rest of the trip. You and I stayed in some little dump of a motel on the main drag and got crabs. The band played in the middle of the highway which was also the main drag in town, blocked off for the street dance.

Two Billy stories (with all due respect to Billy): I was there in Vail the night Susan Ford came to the show. You guys presented her with a Billy Spears Band T-shirt and as we were all standing around her, Billy bummed a cigarette from her. Not every day you get to bum a smoke from the President's daughter.

I also went to Houston with you once. The band was interviewed for a TV show (or maybe radio, but I think TV). I wasn't there for the interview but you guys told the story when you got back: The interviewer had asked Billy a question which I don't recall but which was something like how many shows are you going to play. Billy responded "Well, we're tryin'." For months after that, any time something seemed like a non sequitur, someone would say "Well, we're tryin' " and we'd all crack up. Somewhere I have some pictures from that trip. When I find them I'll let you know if there's any worth sharing.

Those were sweet days. Thanks for the memories, AC, in more ways than one.

Mary Prewitt
11/19/2010


-----------------------------------------------------------------------------------
Andy- what a great rush of memories looking through your website! I kept expecting to see
a picture of the band playing on the front porch of the Hill Farm from one of the
Horseshoe Tournaments '73-'74. Thanks for putting this together, it is great!

Buddy Kruger.
Otto J. Kruger, Jr., P.E.
President, Kruger Technologies, Inc.
11/19/2010
-----------------------------------------------------------------------------------
So I was on facebook, and in one of "those" moments, thought I'd see if I could locate Duby.


Ton of guys named "michael duby" but none appeared to be him.
But I came across your link to your "Duby years" page.
Never had read that one. HA!
What detailed records you've kept!

By the way, Alan Chase, who has played on and off with my band for years,and is:
A terrific alto saxophonist
chairmen of Berklee's ear training department
Used to be dean of students at new england Conservatory.
After being chair of the jazz studies department.
Wrote his graduate thesis on the music of Sun Ra.

Has gone through the Penetrations stuff, anyway, and thought it was great.


Darrell Katz
11/26/2010
-----------------------------------------------------------------------------------
Andy,


I think I mentioned once that I had a copy of this

article

you wrote a while back (30+ years). I was going through some old boxes and found it. Enjoy.

Brett Hodges

11/13/2010

-------------------------------------------------------------------------------

Andy, I saw you all in the early seventies at a little place between Ft. Riley and Manhattan.

I was in the army at Ft. Riley at the time Do you remember the name of that place?

Man those were some good times, and sweet sounds.

Michael DiCristina , Berthoud, Colorado

2/5/2011

--------------------------------------------------------------------------------

Hi Andy, Looks like you are doing well.

Give me a holler back.

Doug Waldron

North Little Rock, AR

2/23/2011

---------------------------------------------------------------------------------

Dear Andy,

My name is Amy Bowen. I came across your exquisite website while

researching the '70s music scene in Lawrence and in particular Lee

McBee, whose biography I'm working on. I was wondering if you would be

willing to meet with me to talk about him, the '70s in Lawrence and

other possible sources of information.

It would be my pleasure to buy you lunch or coffee or beers or whatever

small gesture of appreciation that might suit your fancy, should you

have the time and willingness to meet with me and chat for a while.

And yes, your site is a work of art. It's rare to find anything on the

internet anymore that has such... elaborate simplicity. It's

straightforward, has no ads or annoying share buttons, etc. It has

content and the means for navigation, which are the whole point of the

internet - everyone else seems to have forgotten this. :)

Thanks!

Amy Bowen

3/22/2011

----------------------------------------------------------------------------------

I came across your website by chance. I think that I met you personally on several occasions but you probably do not remember me.

I went to the same high school in the same class as Michael Duby. Lyons High School in Lyons Kansas had only about 80 people in the entire senior class and there were only about 4500 people in all of Lyons Kansas. Sometime during or just after Mike;s senior year in high school his parents divorced and apparently Mike, his mother and his sister and younger brother went to Lawrence Kansas, I spent some time with Mike in Lyons Kansas. He loved the 45 single Wild Thing and supposedly played it so many times the grooves wore out and it skipped.

After two years at another college I transferred to Kansas University. One of the first things I did was look for Mike. By now He was in full hippie mode. he was or had been a student a KU but was now only interested in his band or forming a band. Mike was convinced it was only a matter of time before he became the next John Lennon. I remember i went to visit Mike once and he was busy discussing the latest issue of The rolling Stone and what John and Paul of the Beatles were doing. I do distinctly remember an Andy who looked a lot like your picture on your website.This Andy did play off and on in Mike's off and on band. I also remember a Marilyn Brune who was Mike's more or less steady girlfriend. Marilyn was one of the few people who could get the best of Mike at board games and arguments.... I remember once Marilyn was very upset when Mike took off to one of his gigs or actual paying jobs. She was sure he was going to see his groupies. I think it was unlikely Mike had any groupies but it was an interesting evening with Marilyn anyway. I do remember driving a big red ambulance to a Jefferson Airplane concert in Kansas City. Mike got me a ticket in exchange for being the designated driver ... On the way home Mike was ecstatic as he said that he somehow sneaked back stage afterward and actually talked briefly to Grace Slick and Paul Kantor.

I do not know to believe this story or not but knowing Mike it was possible. By Spring of 72 after 2 years as a poor student I left and moved to Norman Oklahoma where my mother and younger sister lived and finally got serious and actually graduated and eventually earned a graduate degree.

During the late 60's and early 70's Lawrence Kansas, dubbed the Berkley of the Midwest was full of strange spooky people more interested in getting high and having as much sex with as many people as possible and generally being hippies. and only nominally being college students.

Do you remember a Marilyn Brune? What ever became of Mike Duby? ...

... Mike Duby and Marilyn Brune were smart people with a lot of potential. The last i heard Marilyn Brune was selling cars and I have no idea what happened to Mike Duby. Evidently he did not become the next John Lennon.

I am glad to hear you have done reasonably well and still occasionally perform if only for fun.

If you do know anything about Mike Duby let me know.

... I am now mainly curious why you went to considerable trouble to make an elaborate website about your years in Lawrence Kansas with Mike Duby and playing with his band and others. How did you travel from rock and roll Duby style to folk to being a Cantor in a synagogue? I was just an immature and often confused outsider in Lawrence Kansas...

This would be a stranger than fiction story about going from a Mike Duby obscure rock and roll band to a Cantor and a computer programmer. How does that happen?

Edward Kahnert

4/29/2011

-------------------------------------------------------------------------------

Hi Andy- Someone told me there was a Corno website today and I found this on your website. I actually started reading yours this past winter and saved it to my favorites - it's great. I just need to more time to read it all. I hadn't noticed the Corno section. You forgot ME but I'm not offended just add me to the list. I always loved hearing you call my name in your melodic voice when my order was up - nice way to start the morning.

Bobo is Bo Marsh who is an architect in Lawrence now - I see him around. He recognized me a few years ago & said "Hi Joanne - remember me - Bobo?" I had no idea who he was - all grown up! Another one of the busboys at that time was Jerry Palmer who is the manager at Office Depot in Lawrence - he also recognized me. I also see Curtis around town occasionally. I'll ask him his last name sometime.

Walt was the third Weaver brother - he broke my little sister's heart - but she got over it. Bob & I have been out to see Branham a couple of times in Big Sur & we're heading out again this fall. I'll tell her about your site. I'm glad you took the time to put this all in writing.

Joanne Bergman

6/2/2011

----------------------------------------------------------------------------------------------

Andy,

I hope all is well for you.

I stopped by and saw Billy and Doris a couple of weeks ago enroute to Hutchinson. Billy looks good (and has quit smoking cigarettes). I guess they're having a party of sorts in October???

Have you talked to Bud? I think about him often but mainly correspond via email. Doris keeps me posted. She sees him some.

Your BS band website appears to be down. I was trying to direct Bily Higgins to it. He is thinking of shooting a short documentary on Billy. I really have enjoyed that site. Please put it back up!

I too am thinking of documenting my past and have a lot to draw from. I've kept a daily journal (albeit brief each day) since 1970 and have tens of thousands of photos filed in order by month and year. I have old letters, etc. My memoirs, if you can call it that, will be written primarily for my children. They have no clue about all the things I've been able to do. From the romance of the old gray gypsy bus roaming the heartland, living hand to mouth and town to town; to the excitement of riding the star bus with Merle Haggard, Roy Orbison, Tammy Wynette, George Harrison , Carl Perkins and dozens more.

It must be a "getting older thing". We lived through some exciting times in a much different world than we have today. It seems there are a lot of us old people trying to document those times. I have a lot of old music row buddies here in Nashville that are largely retired but a hell of a lot more fun than the people in the music business today. It too has dramatically changed. Different rules. Different people.

I hope you'll be at the party in October. It would be good to see you. I think it's toward the end of the month.

Let me know about your site.

Peace,

Dwight

PS Please continue to keep my photos respectful.. I still have a job I'd like to keep:-) Thanks!

7/28/2011

--------------------------------

hello from switzerland,

I saw the your great picture with Eddie Harris on your page. I miss Eddie Harris. I saw often saw Eddie when he came to switzerland. After his death I started to write a book about Eddie. It was a great time and I met over Internet lot of people who played with Eddie Harris. But now ...... he's gone.

Sincerely

Peter Tschirky

--------------------------------

Hi Andy,

I thought you might get a kick out of me sending you an email...

My name is Andy Curry too.

I was searching some things on the internet about myself and stumbled on your site.

I just turned 50. I'm a musician, like you. I once had a music studio (like you). I'm mostly playing Bluegrass now. You can

see our facebook site at:

http://www.facebook.com/CrystalHillBillys

Don't know if you've searched Andy Curry on the internet but I have found a surprising amount of "us' who are also musicians AND play guitar.

Weird.

Anyway, just thought I'd say "howdy" from Colorado Springs.

Andy Curry

8/25/2012

--------------------------------

Hey Andy how is it going. Remember me? I lived across the hall from you over Burks Awning on Lawrence.

As I remember there were three upstairs apartments.

Yours, and right across from you guys was an elderly couple. Yes I was on the south side of the elderly couple.

My apartment did not have built in bunks. But now that you mention it I remember it having booths in the kitchen.

I was an art student and usually had large paintings in my loft.

I took some pics of your band. The one on page 12 of The Insider King Harvester Review is a pic I took.

In exploring your pages I found more pics I took of your band.

Do you remember who I am?

Truly, Bart Kreutzer

10/5/2011

--------------------------------

A friend of mine (Rick Sanchez from Lawrence, maybe you know or know of him, he is/was a guitarist and a friend of Jody Spotts) posted a video of Muddy Waters' Mannish Boy on FB this evening, and it reminded me of when I'd seen him in Lawrence and a small white chic belting out the blues alongside him. Rick reminded me it was Becky Reed of the Penetrations and when I googled her/them and found your website. I lived in Lawrence '69-'79 and graduated from both LHS and KU. I dated Carol Spears for a while and listened in on more than one the basement jams out in their farmhouse. What times those were. Your site really took me back. It's great. There need to be more like it. Keep up the good work, and thanks for (refreshing) the memories.

Regards,

Randy Spence

11/27/2011

--------------------------------




Hello there... My name is Elliot Karlan...

I just stumbled on your old band's web site. (The Penetrations)

You are very fortunate to have amassed such living archives.

We had the good fortune to have Becky Reed Singing in our band in San Francisco in 1976.

The name of the band was

Bag Elliot

.

I would love to be able to contact Becky. I have not seen nor spoken with her since the mid 70's when we all went our separate ways.

My contact info is below

Thank you for any help you can give...

Elliot

www.ElliotKarlanPhotography.com

National Press Photographers Association

San Francisco Bay Area Press Photographers Association

Photojournalist The Ark Newspaper Tiburon Ca 94920

1/27/2012

------------------------------------- I am the owner of the ES-5 on

www.tonepedia.com

(

http://www.tonepedia.com/electric-guitar/gibson-es5-switchmaster-1956

)

I am always curious of the origins of my guitar so I was researching ES-5's when I came across your site.

Your site and story are wonderful, the Switchmaster being amazing is obvious

J

Love It!

Wonderful Staff.

Thank you,

Savi Lior

-------------------------------------


HI My Name is Dennis Embry...I attended Christopher Rankin School

.

Hello, I have been searching for people who attended that wonderful school. It was a tragedy with communist witch hunting caused it to be closed.

Dennis Embry

10/29/2012

--------------------------------

Andy, I stumbled across your website when thinking about my old days in Lawrence (1966-1977). Becky and I were good friends and I lost track of her around '78.

Thanks much,

Frank Kolsky

12/2/2012

--------------------------------

Hi Andy.

I literally stumbled onto your website. Seeing how unsavy with the Internet World.

Really loved your web site and seeing Darrell, Brad , Becky and yourself.

I am still playing. Doing jazz and been writing for some time.

I am a Scientologist and have been on staff for some years.

I've always had some humanitarian and spiritual objectives and looking

for something that gave some direction and answers yet as we say in

Scientology, "What is true is what is true for yourself."

Great to see you doing things with the Jewish community with music and playing.

Maybe I didn't read far enough but what happened or is happening with Darrell, Brad and Becky.

Darrell and I lived in Lawrence by the tracks-literally- and I one day decided to leave and go to Berklee. Darrell followed soon after.

I was amazed that he stuck it out and graduated--something that wasn't in my vocabulary.

All the best,

Alan Klebanoff

Great hearing back from you, Andy.

Wow, I didn't know you and Devra creating music together. Definitely say a big "hello" to her from me.

I am working and living in LA, Hollywood area as that is where the major Scientology Center is located. I teach advanced courses there.

As far as the music, I love all genres of music but I mainly write in the jazz vein. I recently hooked up to a wonderful bass and drummer who have been playing for decades and we really hit it off and they seemed to like the music.

Yes, I lived on Elm by the tracks with Darrell. I decided one day that I had it with Kansas and was going to go to Berklee and tried to get Darrell to go with me at the time. He didn't then but the rest is history. That's really wild that he's teaching there. Great. He was always inviting me to the Composer Alliance Concerts but I unfortunately never made one.

I remember visiting you at your home in Wichita and was really impressed with the fact that you didn't have TV. It was like "Wow, here's a guy who actually has to create his own adventure."

There is quite a large number of Jews in Scientology. They hold to their beliefs and we even put on Jewish events at the Scientology Center for Purim, Chanukah, etc. Recently a new center was established in Java which is beautiful. On the ribbon-cutting ceremony there was an Israeli woman and violinst who were incredible. I got to see a filming of the opening. You can check it all out if you want on the Scientology web site.

I hope that fills you in a little bit.

Hope to stay in touch.

All the best,

Alan

12/11 12/14 2012

--------------------------------

Reading around at your site. Did I ever tell you that I Saw duby in the early 80's. A circus came to the fairgrounds……and there he was…giving elephant rides and I am sure shoveling elephant shit. The outfit was out of Oklahoma. I know it was him but he did not acknowledge my presence…

John Lomas

1/9/2013

--------------------------------

Hey, Andy, For no obvious reason, except that I miss seeing Billy and the band, I googled Billy Spears and up came this great band history site. Thanks for putting that together. It was absolutely great to see the pictures of all of y'all. I am the harmonica player from Kansas City who moved to Denver and wound up playing with Johnny Neill in Breakaway for years. I used to sit in with y'all like at the Timberline and maybe the Little Bear. My brother, Gary Kirkland, had a bluegrass band in K.C. called Buzzard Creek and he took me to one of y'all's rehearsal/jam sessions in Lawrence, I think. I may have even sat in with you in Madame Lovejoy's back when I was playing with Ed Toler in the Reaming Demons. I left K.C. in January, 1975, and moved to Denver.

To see your photographs and read your names opened up this whole dormant part of my brain. What a trip. I loved you guys. Sitting in with you was some of the high points of my life. I'm pretty sure I've got a couple of cassettes of us playing together in a club in SW Denver.

Anyway, I hope you get this email. I would love to hear from you. I am actually considering moving back to Missouri soon. I will be playing in Knuckleheads in K.C. this coming Sunday afternoon. I will be back playing in Knuckleheads for Ray Bagsby's 70th birthday bash on Monday, June 24. I played with him in the Jerry Wood Band for a short while in 1973, I believe. There will some old timers coming out of the woods for that. Come out if you can. I look forward to seeing you someday.

Clay Kirkland

5/19/2013

--------------------------------

Andy,


Wanted to let you know how much I appreciate the work you did on the Billy Spears Band website. Found it while reminiscing about Billy after I heard of his death. May he rest in peace.

Also have to tell you what an influence y'all were on a young Great Bend picker who heard you play in 75 or 76 at a high school football stadium in Hoisington. And several times after that at other venues around Kansas!

I reconnected with Billy when I moved to Lawrence in the 80s. But, as you say so well on the website, it was different by then.

On that website, you have a photo of J.B. Brown leaning on a newspaper delivery tube for the Santa Fe New Mexican. Is that yours? I'm wondering if it'd be OK for me to share it with a friend of mine, the publisher of the Santa Fe New Mexican, who might like to share it with her paper's readers. Lemme know!

Thanks again for the great site, but mostly for the memories the band was a part of (not the least of which is the first monstrous drunk of my young life, but that's a whole 'nother story!)

Cheers,

Ric Brack

7/9/2013

--------------------------------

Andy,

I stumbled on to your website quite by accident this day and nearly cried to hear of Billy's passing. Such memories!! I lived at Odee Acres in Paw Paw MI with Mike Fetterolf and Michele Pierman back in 1975-77 and remember you all fondly. The parties, the fun, our extreme youth. Thanks for sharing. I am sending out your website address to many people here in Kalamazoo that will enjoy the pictures and the walk down memory lane. Thanks again Andy. Till we meet again.

Diane Gregory Pierman
7/17/2013

Andy –

It's not surprising your memories are fuzzy. It was a wild and woolly time. I am Michele's sister-in-law. Michele passed away in 1995. Billy and the entire band still have many fans here. I went by the old farm not too long ago and despite the fact that it is now broken down and abandoned, in my mind I could hear the music and see the crowds. My thoughts and prayers are with Doris, Carol and Lisa. I'd love to bring a crew to Larry for the shindig. Attached is a picture from Odee of your fans. J Take care.

Diane
---------------------------------------
Hello,
I'm Laurie Foster, a young girl 16yrs old when we all met in paw paw Michigan! Im so saddened i didnt stay in touch, billy and yall were such a huge part of my youth. From Lawrence ks to Lawrence michigan. odee acres. so many drugs, my oh my we made it! And billy made it to 81!!! right on! R I P ! I hope he was at peace.
I have so many things i want to ask you about.
We all followed you around wherever you went.
I've recently been looking for some music to download, I can't find any to purchase. Please send me in the correct direction.
I'm wondering about a player y'all had back in the 70's, his name was. Mike cats? I think. What ever happened to him, I recall when the bus rolled, can't put it together.....
Hey, if ya have time I'd love to hear from you and about the gang!
Laurie
7/18/2013
---------------------------------------
Andy,

It was good to see old friends and bandmates last evening; I especially enjoyed hearing you sing again. You always had a big voice, and I felt
like you've mellowed and improved it over the years.

Aine and I had to leave early, but your love of music and the discipline it takes to keep improving yourself, was very evident. She is a highly
accomplished pianist...and even at our age keeps taking lessons and applying her skills to her job teaching piano(and hopefully the discipline
it takes to succeed) to kids of all ages.

So this is just a note to say hello, and to congratulate you on a life well lived...it's readily apparent.

Dave Wendler
www.gtrz.com


8/11/2013
-----------------------------------------------
hey andy
just discovered your site,wow.kathy and I have spent the last few evenings listening,remeniceing and thouroghly enjoying this site.we have been gone from river city for 10 years now. you took us back to the big eats,the red dog all the pig roasts where the late nite music was always the best.the wranglers even played at our wedding at the teepee in north Lawrence in 79.thanks for bringing us back.
love
dave and Kathy levine


8/17/2013
----------------------------------------


Andy
You may not remember me. I am the girl who married Doug Waldron and you so graciously played at our wedding. If I recall You guys were USED PARTS at that time. I'm not sure who all was there as far as other members and unfortunately I no longer have the pictures. Doug might.
Kathy Levine sent me this stuff from Sarah (Henderson) White.

I now am living in Santa Fe, New Mexico.

I am very impressed with your website! Also, sorry to hear about Billy but he had a pretty good life. ( And I mean that versus dying at 50 after a horrible life). That picture of you taken in October 2010 is so nice. You look great.

I have not listened to any of the music yet but plan to. Boy all this really brings back good memories! I hope you do remember me and throw me an email back!

Susan Waldron

8/18/2013