I was not a member of Polio, but the existence of that band is relevant and entertaining, so it gets its own small but feature-packed page.

Bumper sticker. I don't know what I'd think if I were afflicted with poliomyelitis and saw this...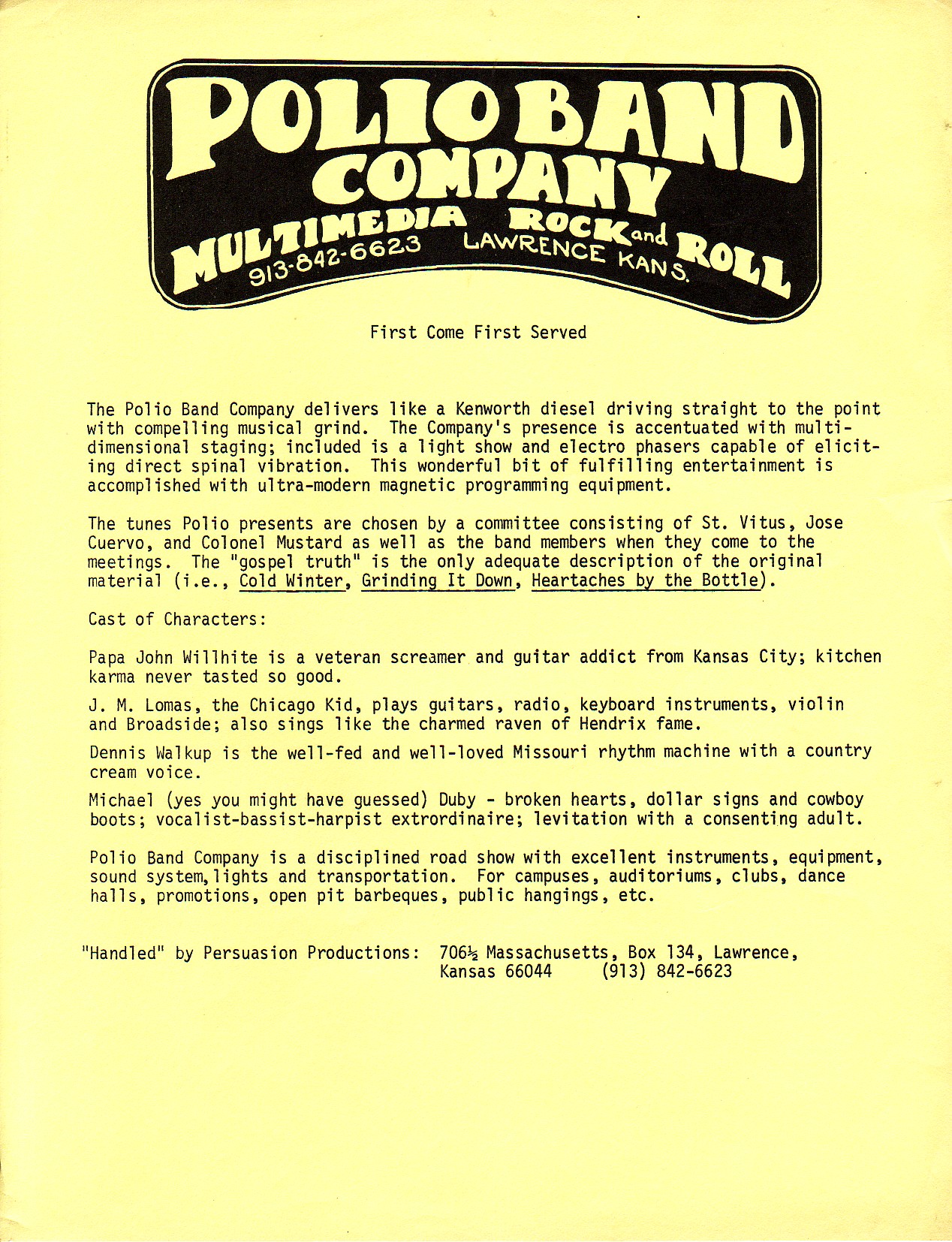 Publicity sheet for the "Polio Band Company," featuring the unmistakably overheated prose of Michael Duby. He loved the word

grind.



Poor Michael Duby. Wanting so badly to be a rock and roll star. After the Penetrations - HIS creation, after all - had been playing for a few months, he decided to form another outlet for his talents. He settled on Polio, a band which would, he trusted, be able to "grind" as he wished. He also loved the letter "p."

They started out as three. There at the beginning were
a) John Wilhite, guitar and vocals, who ran a hippie clothes boutique and also had some talent as a caricaturist in the underground comics stylel
b) Michael Duby, bass guitar and vocals;
c) Ted Asmas, drums and vocals.


Here's a publicity flyer from those early Polio days. The artwork is by John Wilhite. There's that word

grind

again...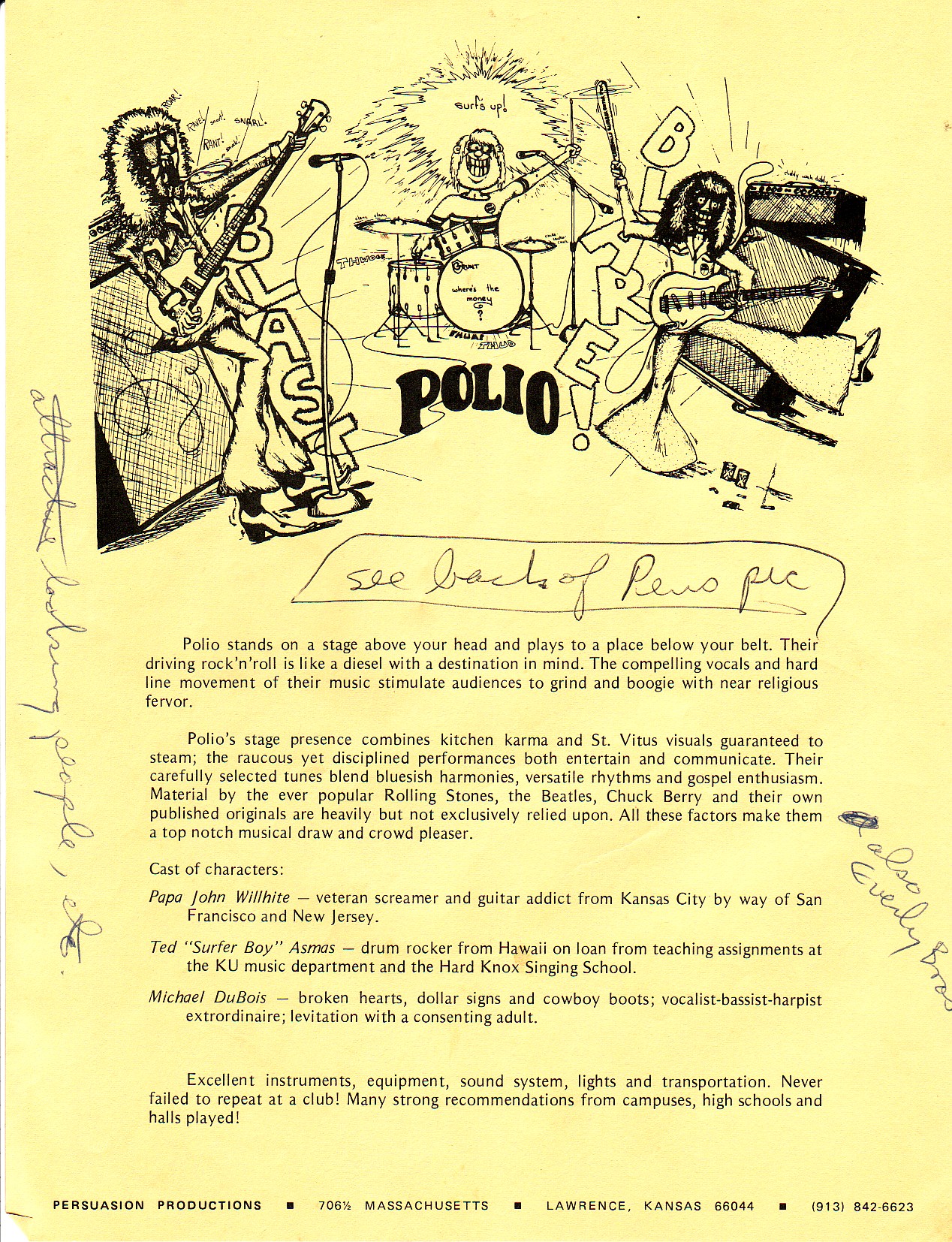 In the Spring of 1973, Michael D. made contact with a guy living in a hotel in Des Plaines, Illinois, by the name of John M. Lomas. Much as he had with Jerry Zaremba a couple of years before, he persuaded John to come to Lawrence and join his band. Here's some of what he sent John concerning the
potential phenomenon
of
Polio
:
I have to give Michael credit for salesmanship, or should I call it hucksterism? It worked, and Lomas came to Lawrence. As in some of the stories of the Bible, things which seem bad at the time turn out to be good after all.
Polio even made a 45 RPM record, something none of my bands has ever done...

Polio had a couple of other drummers - C. Walkup and Randy Barnes.
Here's a picture of Polio in action. Michael Duby, Randy Barnes, and John Lomas.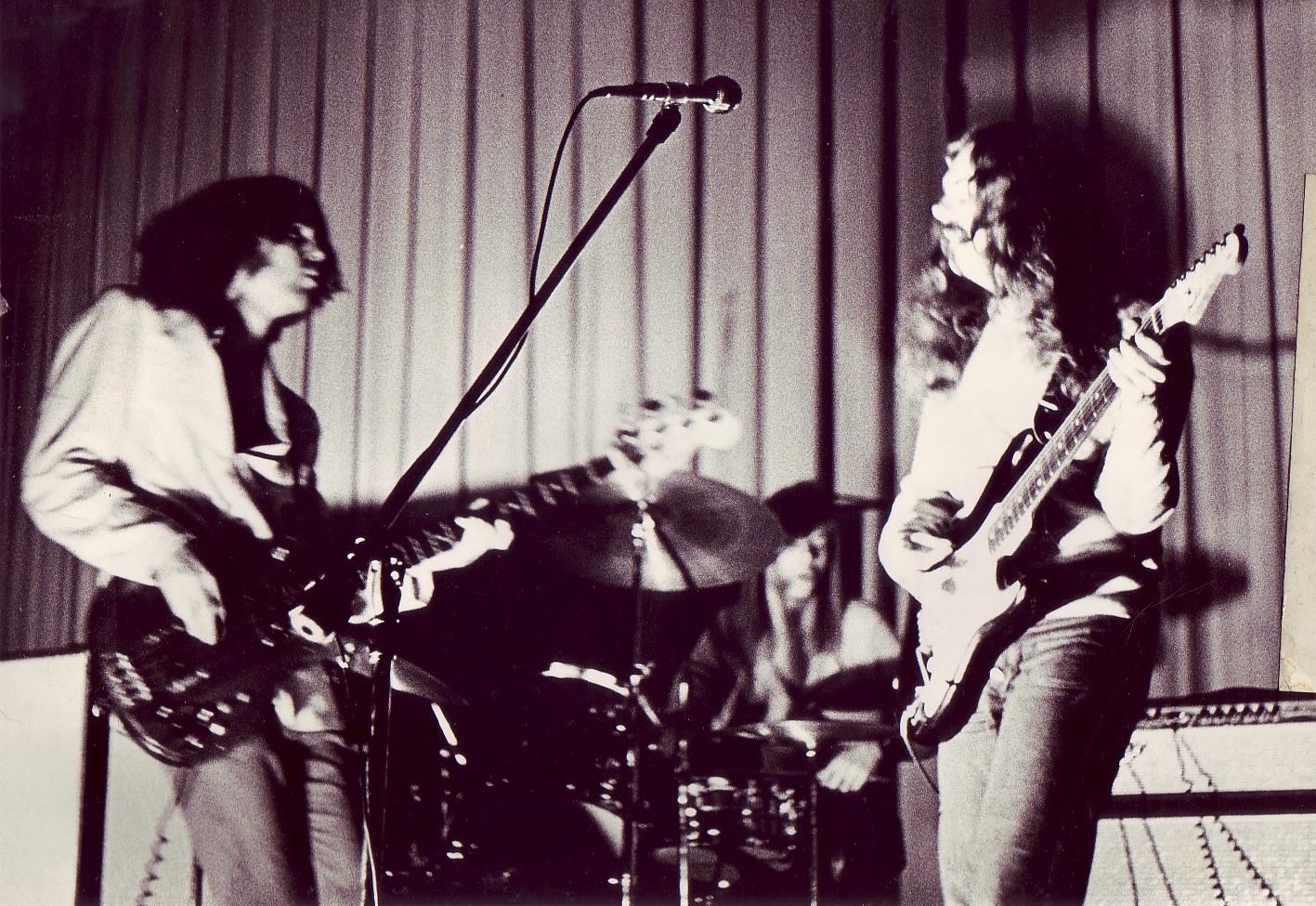 Copyright 2006 by Andy Curry